NPC approves 18 contracts worth 1.165bn AFN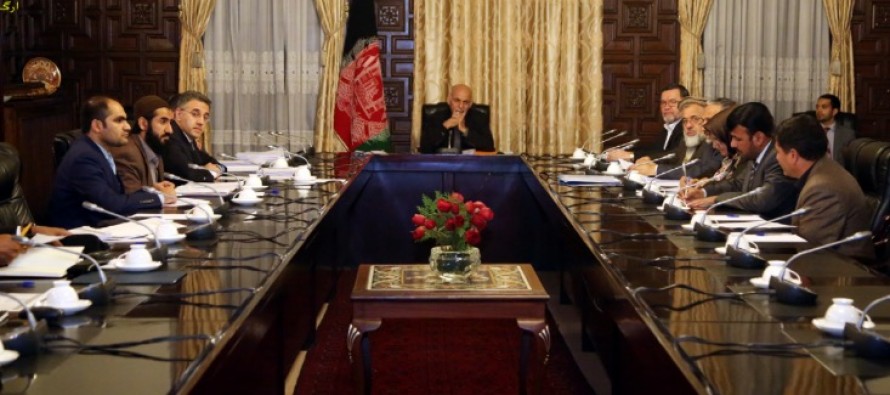 Presided over by President Ashraf Ghani, the National Procurement Commission (NPC) reviewed 28 contracts during their session on Saturday.
Of the 28 contracts, 18 contracts worth 1.165bn AFN belonging to the ministry of interior were approved. A number of the contracts were delayed for further review till the next session.
According to a statement from the Presidential Palace, 157mn AFN were saved in the approved contracts.
Also present in the meeting were second Vice President Mohammad Sarwar Danish, CEO Dr. Abdullah Abdullah, Ministers of Finance, Justice and Economy and a number of officials from the government's procurement departments.
---
---
Related Articles
Afghanistan High Office of Oversight and Anti-Corruption (HOOAC) criticized the decision of the Afghan government on the collection of municipality
The Afghan Senate proposed the cost of a one-minute call, which is currently 2-3.5 AFN to be reduced to one
Representatives from regional countries are expected to meet within the next two months in Iran to discuss plans for a