NPC Approves 3 Contracts Worth 204.3mn Afghanis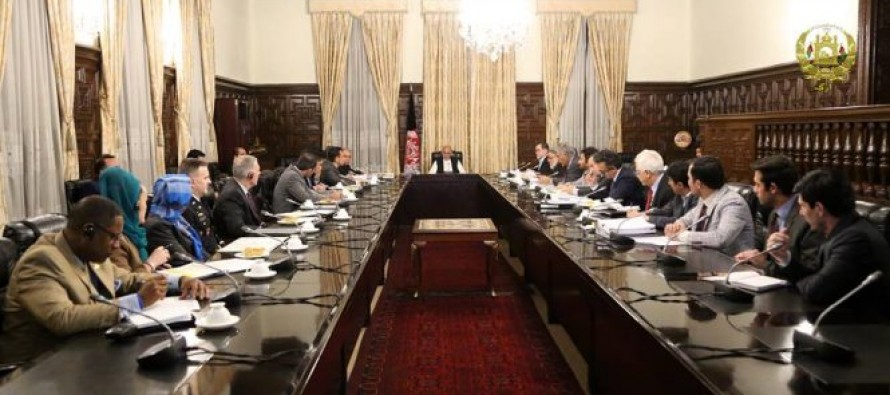 Chaired by President Mohammad Ashraf Ghani, the National Procurement Commission reviewed 11 contracts worth about 1 billion Afghanis  during its session on Sunday.
The Commission approved only three of the contracts worth 204.3 million Afghanis.
The contracts approved were: 1) Procurement of electricial equipment for Syed Abad electricity in Maidan Wardak Province; 2) Procurement of various materials for the Ministry of Interior, and 3) Procurement of various types of batteries for the weaponry and technical directorate of the Ministry of Defense.
The session also approved modifications for a number of contracts including the following:
Contract for construction of wall around 5000 acres of land of Balkh customs department
Contract for national survey of pests and agricultural diseases control
Contract for the rental of 25-seat K9 for Asmayee Zone Commandment in Kabul
Procurement of dairy items for the Ministry of Defense
However,  request for approval of the contract for procurement of various equipment and construction works, required by Da Afghanistan Breshna Sherkat, was restored for further investigation. restore
---
Related Articles
A documentary on saving Afghanistan's 2,000 year old Buddhist archaeological site is expected to be finished and premiered by the
Prices of certain food items have decreased as the Afghani currency appreciated against two foreign currencies during the outgoing week:
The Afghan Chamber of Commerce and Industries (ACCI) have decided to end trade relations with Pakistan after Pakistan failed to