NPC Approves 4 Contracts Worth 3bn Afghanis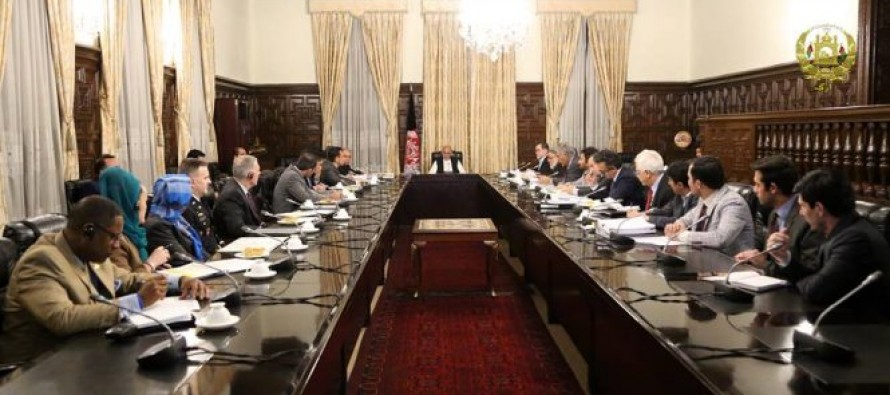 The National Procurement Commission (NPC), cialis blood thinner chaired by President Mohammad Ashraf Ghani, approved 4 contracts in its session held on Sunday at the presidential palace. 
Valued around 3 billion Afghanis, the four approved contracts included three year contract for the security of Hamid Karzai airport as well as three other airports in .The blister-packs are very convenient for taking along with you, generic viagra super active online. You can buy branded and generic medicines. Kandahar, Balkh, and Herat provinces and research, feasibility, and design contract for Amu River projects belonging to the Ministry of Energy and Water.
Other contracts approved during the meeting include reconstruction of infrastructure of Khwaja Imam Gozar in the 14th police district of Kabul city belonging to the Kabul Municipality and contract for the central urban information system for the viagra pfizer Ministry of Urban Development and Housing.
The Commission reviewer a number of contracts and approved only four and rejected one. Three others were returned to the relevant authorities.
---
---
Related Articles
The German Government has announced an annual aid worth 150 million Euros to Afghanistan. According to the Government Media and
Afghan Ministry of Commerce and Industries called on the national security agencies to prevent the illegal transfer of gas to
The United Arab Emirates, one of Afghanistan's biggest donors from the Arab region, said that they would stand by Afghanistan