NPC approves contracts worth 7.4bn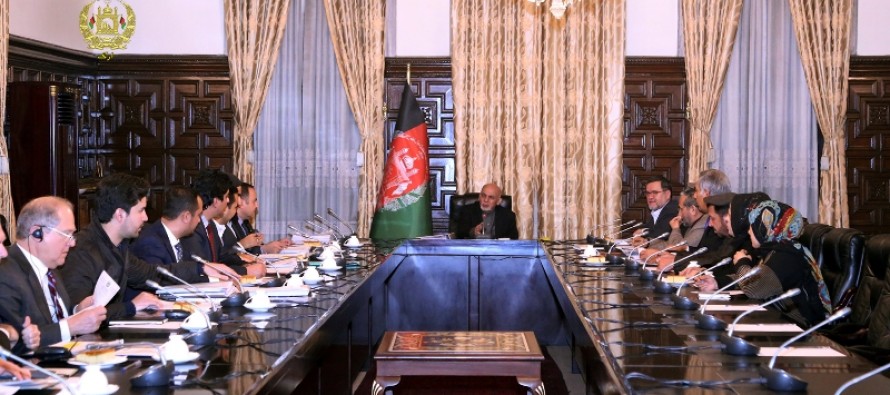 Chaired by President Mohammad Ashraf Ghani, the National Procurement Commission(NPC) approved contracts worth 7.4bn in the presence of US Special Inspector General for Afghanistan Reconstruction John Sopko.
Sopko was invited as an observer to the meeting, according to a statement from the presidential palace.
The Commission approved eight contracts after they were reviewed based on some ministries' recommendations.
The approved contracts concerned construction of water dams in Balkh and Samangan, reconstruction of water canal in Heat, modification of Jabal Saraj road construction and installation of information technology equipment in Kabul University, Polytechnic University, Kabul medical faculty, Parwan and Wardak higher education institutes.
The meeting denied 11 contracts approval for further study to ensure their accuracy.
President Ghani congratulated the participants for the improvement of Afghanistan's rank in Transparency International Corruption Perceptions Index and credited the improvement to the efforts of the NPC.
---
Related Articles
The Afghan Ministry of Agriculture, Irrigation and Livestock (MAIL) had established five test farms in the country in order to
The Italian military of the Transition Support Unit Center (TSU-C) and Afghan National army (ANA) have completed a joint operation
Electricity supply from Uzbekistan to capital Kabul has been restored after militant were pursed of the Dand-e-Shahabuddin area in northern