NSP completes welfare projects in Zabul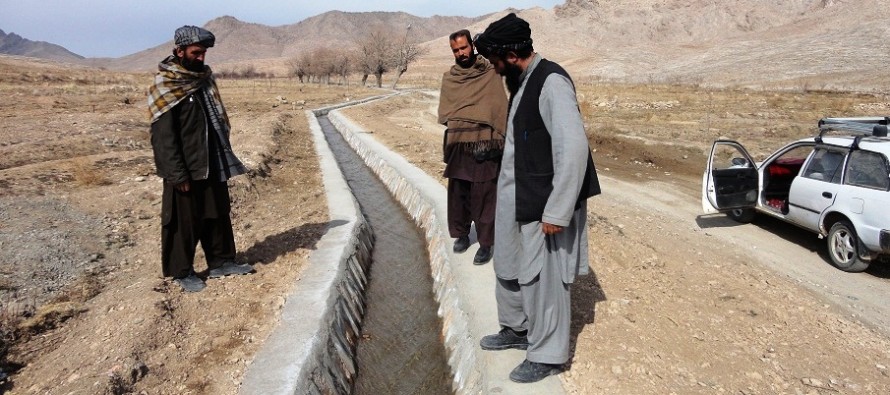 As many as ten welfare projects have been completed in Qalat, Tarnak-wa-Jaldak and Shahjoy districts of Zabul province.
Funded by the National Solidarity Program (NSP) of the Ministry of Rural Rehabilitation and Development (MRRD), the projects were implemented at a total cost of 7,576,597AFN.
According to NSP provincial manager in Zabul province, these development projects include the construction of a community center, culverts, a water supply network, a retaining wall and the extension of a Kariz (underground canal).
With the completion of the projects, approximately, 1,785 families have gained access to basic human needs.
Since its inception, the NSP has spent 166,836,969 AFN towards implementation of 254 development projects in various sectors including transport, water and sanitation, irrigation, power, livelihoods, education, etc.
Thousands of residents of Zabul province have benefited from these projects so far.
---
---
Related Articles
The 10bn Turkmenistan-Afghanistan-Pakistan-India gas pipeline project will be inaugurated on 13th December in Turkmenistan. Turkmenistan's state-run gas company, Turkmengaz, will
The 451m road inside the market of Daikundi will be concreted within 3 weeks, local officials reported. "The project costs
Afghanistan's Parliament ratified the country's accession to the World Trade Organization (WTO) on June 21, placing Afghanistan within days of