NSP projects implemented in Kapisa province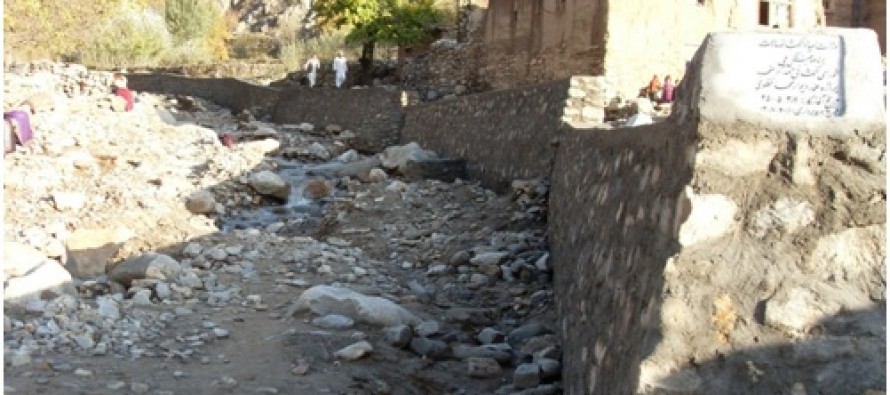 Costing more than 4,000,000 AFN,  five sub-projects of the National Solidarity Program (NSP) of the Ministry of Rural Rehabilitation and Development (MRRD) were recently completed in Kapisa province and handed over to the communities.
According to the concerned Provincial Manager of NSP, these development projects included construction of irrigation canals, retaining walls, a community center, and a drinking water well.
The projects have been completed in Najrab district of Kapisa province, benefitting 857 families.
---
---
Related Articles
The National Solidarity Program of the Ministry of Rural Rehabilitation and Development (MRRD/NSP) completed 23 infrastructure projects in Hesa-e-Awal Kohistan,
The Afghanistan Research and Evaluation Unit (AREU) launched a research paper titled "On Borrowed Time: The limits of informal credit
By Ahmad Masoud: The unemployment and poverty levels have remained significantly high in Afghanistan where USD641.7 billion has been spent