Obama seeks USD 2.6bn for operations in Afghanistan in 2015 budget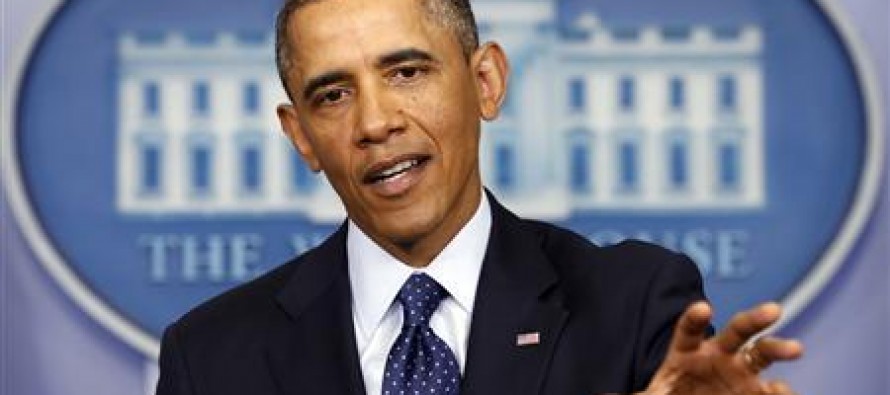 The Obama administration is seeking 2.6 billion for Afghanistan in its budget proposals for fiscal 2015, which were sent to Congress on Tuesday.
The  USD 3.9 trillion budget package includes  USD 46.2 billion to fund the State Department and US Agency for International Development. US assistance for other countries, including Pakistan and Afghanistan, comes from this fund.
While the budget for Afghanistan and Pakistan is significantly reduced from previous years, the administration maintains funding for many of its key priorities and also seeks a sizeable increase in funds for Syria.
A document released by the White House describes "responsible transition" from "military missions to political and security support for a unified Afghanistan government" as one of the administration's main goals in 2015.
The US plans to withdraw most of its troops from Afghanistan by the end of this year but intend to keep a small residual force if Kabul signs the Bilateral Security Agreement.
The State Department proposed  USD 1.107 billion in civilian aid to Afghanistan.
 "Fiscal Year 2015 assistance will focus on promoting economic growth by investing in viable sectors including agriculture and extractives, improved governance, a better system of justice, and alternatives to the illicit production of narcotics."
The assistance funds will help solidify the progress made over the last decade, and the US is seeking to coordinate with major donors to create incentives for government enactment and implementation of reforms including respect for the rights of women and minorities, improved governance, anti-corruption efforts and improved legislation to support private investment.
According to Pajhwok Afghan News (PAN), another request of   USD 325 million for Afghanistan includes a full year of operations for the interdiction, justice, corrections, and various support programs in Afghanistan. The State Department has proposed  USD 117.6 million to support a new Afghan government that will be elected in the April elections. It has also proposed  US D473.0 million for Worldwide Security Protection for Afghanistan; an increase of  USD 88.8 million above the FY 2014 level.
This increase includes costs for general support operation expenses, equipment for the Tactical Operations Center, physical and technical security equipment such as Unmanned Aerial Vehicles, and regional security-related costs, the State Department said.
---
---
Related Articles
Minister of Information and Technology Amirzai Sangeen said mobile banking in Afghanistan is leading a revolution in the world of
US Embassy officials gave their commitment to continuing their contribution towards the reconstruction process in Daikundi. The financial assistance would
India wants to import lentils from Afghanistan to meet its local demands, according to Indian news agencies. Amar Sinha, India's