Opium production soars in Afghanistan ahead of NATO withdrawal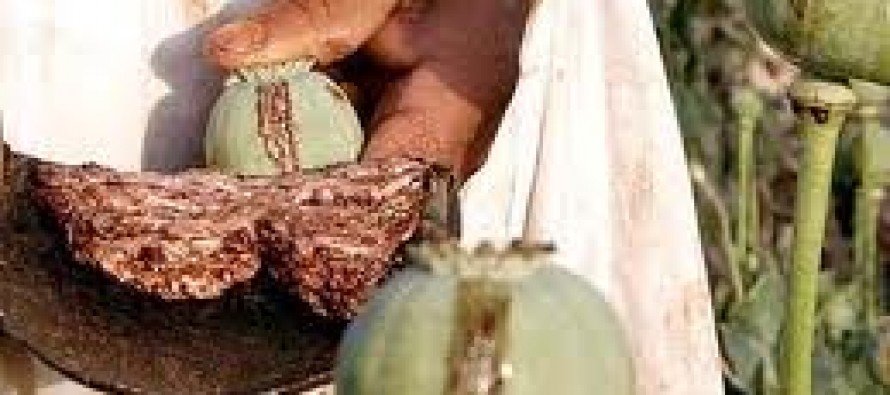 According to a United Nations Report, opium poppy cultivation in Afghanistan has hit its record high, with areas under cultivation rising by 36% this year.
Afghanistan has witnessed an almost 50% jump in opium production compared with last year.
The report added that the farmers have boosted poppy growth in a bid to "insure" themselves ahead of NATP forces' withdrawal.
"Farmers may have driven up cultivation… trying to shore up their assets as insurance against an uncertain future, which could ensue from the withdrawal of international troops next year," the report said.
The report said the area under opium poppy cultivation in Afghanistan rose to 209,000 hectares this year from the previous year's total of 154,000.
The last highest peak in opium production was in 2007 when 193,000 hectares of land were under poppy cultivation.
---
---
Related Articles
Uplift projects including a 20-bed hospital, a road, a water dam, 11 schools and two clinics are under implementation in
Expats form 60% of professionals in both private and public sectors, said Deputy Chairman of the Afghan Chamber of Commerce
Afghan and Tajik officials have met to confer on strengthening cross-border trade between the two neighboring nations. The issues were