Orphanages in Aybak get hygiene coaching, winter clothing and heaters with German help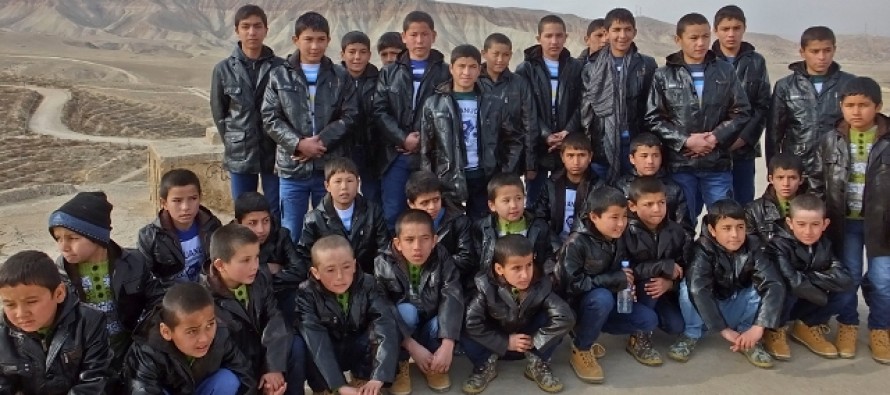 Orphans completed six days of coaching in hygiene and health with a two-day excursion to nearby sites, all arranged by the Department of Labour, Social Affairs, Martyrs and Disabled (DoLSAMD) in Samangan province with financial collaboration from the German government.
Besides the coaching, the children aged between 7 and 17 years were also provided with winter clothing, and the rooms in their orphanage will be equipped with new heating.
At a cost of over AFN 315,000, the German government helped pay for the coaching and also committed to fund the heating equipment.
In the six days of coaching for the orphans, the children learned how to maintain proper hygiene in the orphanages and how to treat common illnesses. Due to lack of winter clothing and proper knowledge of hygiene, children would get sick frequently. The 42 orphans selected to take part in the coaching will also be able to pass on their knowledge to other children in their orphanages.
Besides the coaching, the children also went on a field trip to Takhtrustam and the city center park to see what goes on outside the orphanage. With financial backing from Afghan-German Cooperation, DoLSAMD also received new gas and electric heaters for orphanage dormitories. With the new equipment, the department can take better care of the orphans. The programme also includes providing hygiene kits (shampoo, toothbrushes, toothpaste soap, face cream and nail clippers), winter clothing (shirts, jackets, hats, socks, gloves, shoes and trousers) and stationary for the children.
The coaching, activities and equipment are part of a broader campaign to support children's rights. September last year, DoLSAMD conducted a 16-day course for 100 members of the Children Protection Action Network (CPAN) on problems confronting children in need and how to solve these issues. The department also deals with issues of harassment, abuse and exploitation of children. DoLSAMD is also responsible for providing food and living space for orphans in dormitories. With the help of financial and technical assistance from Germany, the department can fulfil its mandate of protecting children and their rights.
The total cost of the project amounted to AFN 316,780. The project proposal was approved by the Samangan Provincial Development Committee (PDC) and was supported by the Regional Capacity Development Fund (RCDF), which is financed by the German Federal Ministry for Economic Cooperation and Development (BMZ).
As part of Germany's cooperation with Afghanistan, the RCDF, which is financed by the German Federal Ministry for Economic Cooperation and Development (BMZ), is implemented by Deutsche Gesellschaft für Internationale Zusammenarbeit (GIZ) GmbH. In six provinces in northern Afghanistan, RCDF supports its partners' development priorities in the provinces and districts, while at the same time providing training and coaching programmes for civil servants. With its broad range of activities, the RCDF aims at increasing Afghan ownership of the development process, strengthening state institutions and promoting transparency and inclusiveness.
---
---
Related Articles
A newly executed hydropower project produces electricity to 120 families in Balkhab district of Sar-e-Pul province. With a power generation
The United States have reportedly planned to approach Iran, Afghanistan's western neighbor, to invest in Afghanistan. This is a mind-boggling
Work on the asphalting of Chehlsitton Road—a 3.3km road from Baagh Chehlsitton in District 7 of Kabul city to Bagh-e-Babur—has