"Our goal is to become a transit country," says President Ghani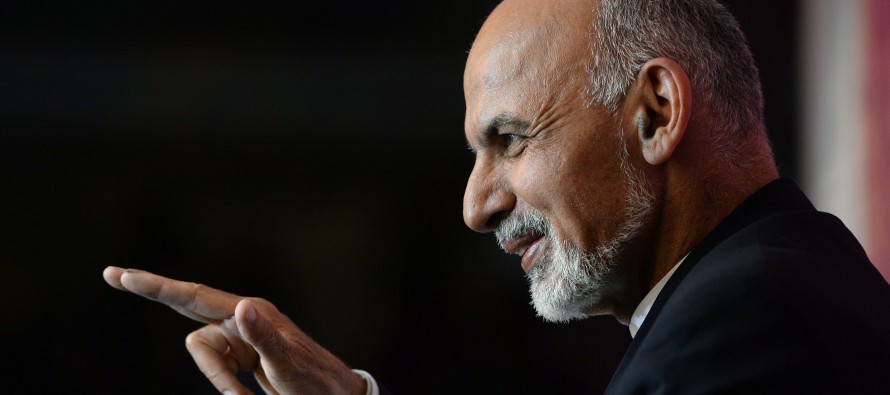 President Ashraf Ghani envisions Afghanistan to be the transit corridor for connecting South Asia, East Asia and West Asia.
Addressing the New York-based Council on Foreign Relations, President Ghani spoke of his development plans for Afghanistan and said, "Our goal is to become a transit country for transport, power transmissions, gas pipelines and fiber optics."
"In the next 25 years, Asia is going to become the world's largest continental economy," Ghani stressed. "What happened in the U.S. in 1869 when the continental railroad was integrated is very likely to happen in Asia in the next 25 years. Without Afghanistan, Central Asia, South Asia, East Asia and West Asia will not be connected.
His plans require a robust rail network in order to create economies of scale. He hoped for Afghanistan to have 70% of its imports and exports via the Caspian.
His remarks about turning war-torn Afghanistan into a transit country followed after he secured a commitment from the Whitehouse to slow down the process of troops' withdrawal from Afghanistan.
The transport sector accounted for 22% of Afghanistan's gross domestic product (GDP) during the US occupation. The sector has been crippled ever since foreign funds have dried down.
The Asian Development Bank (ADB) has been a major contributor to the development of Afghanistan's infrastructure system. To date under the Central Asia Regional Economic Cooperation (CAREC) program, 2.6 billion dollars have been invested in transport, trade, and energy projects, of which 15 are ongoing and 10 have been completed.
The ADB has invested USD 1.2bn in Afghanistan for roads, railways and airport projects.
In the transport sector, six projects are ongoing and eight projects have been completed, including the 75-km railway project connecting Hairatan bordering Uzbekistan and Mazar-e-Sharif.
The bank allocated USD 335.18mn in Asian Development Fund (ADF) resources to Afghanistan for 2014, and 167.59 million dollars annually for 2015 and 2016.
---
Related Articles
Today, U.S. Agency for International Development (USAID) Mission Director Herbie Smith and the Ministry of Agriculture, Irrigation and Livestock (MAIL)
Danish government has pledged to stand by the Afghan government post-2014 and assist the country with developing its economy. According
The Afghan House of Representatives has called on the government to collect taxes from foreign companies before they shut down