Outgoing President Karzai thanks the international community for their support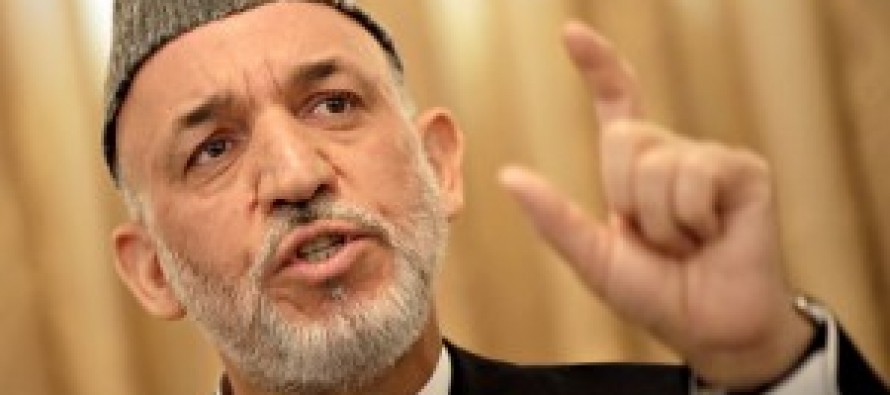 President Hamid Karzai expressed his gratitude to the international community for their support in rebuilding the war-torn country.
He acknowledged Afghanistan would not have witnessed political, social and economic growth without the global community's assistance and aid.
Addressing members of the diplomatic corps at the Presidential Palace in Kabul, President Karzai lauded the international community's continuous support in building roads and schools and developing the health sector.
"I feel certain you will continue to cooperate with Afghanistan in achieving permanent peace. With your support, the new president will ensure the security of Afghan people," he told the audience.
On their part, the diplomats reiterated their commitments to stand by Afghanistan and help sustaining peace and stability in the country under the new government.
---
---
Related Articles
The Attorney General Office (AGO) has resumed work on the Kabul Bank scandal and has confirmed that USD 729mn embezzled
Turkey, Russia and India have expressed willingness to invest in the reconstruction and development of Bamyan province, said officials. The
The Director of National Intelligence (DNI) James R Clapper said the Afghan economy is likely to shrink after the withdrawal