Over 4 tons of Afghan saffron exported to foreign countries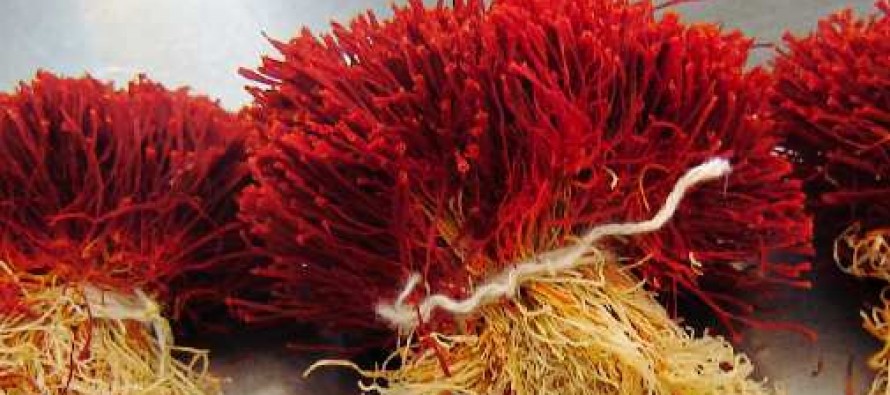 The Ministry of Agriculture and Livestock officials said over 4 tons of saffron were exported last year.
The Afghan calendar year 1391 proved to be a good year for saffron harvest mainly due to improvement in the product packaging and better marketing and introduction of pilot projects by the Agriculture Ministry.
Saffron is currently produced in 23 provinces, with Herat bearing the highest level of saffron cultivation in the country.
Agriculture Minister Mohammad Asif Rahimi said farmers from other provinces were sent to Herat to learn growing techniques before they were handed saffron bulbs.
According to the officials, pilot projects had been successful in 20 provinces.
Afghanistan Saffron Growers Association head Bashir Ahmad Rashidi said farmers warmly welcomed saffron cultivation because it was highly profitable and compatible with the climate and soil and its cultivation did not require highly advanced irrigation.
The price of one kilogram of processed saffron in Afghanistan is up to US$3,000 and regionally it can reach as high as $6,000. The international price of saffron reaches up to $8,000 dollars.
The spice is certainly a lucrative business to the farmers and its ability to be grown in a dry environment; it may be a viable alternative for the poppy cultivation in the country.
The plant is drought resistant and only needs irrigation twice or three times a year, compared to poppy plants irrigated six times a year. Another advantage is that growing saffron is legal in Islam, unlike poppy that is prohibited.
It is normally cultivated in summer and collected in the last month of fall. It is used in making medicines, adding flavor to food, appetizers, and hot drinks and making perfume. It grows best in areas with light winter weather and dry, hot summers.
Saffron is yet to emerge as a major alternative to poppy cultivation in Afghanistan due to the presence of international drug lords, who control the lucrative drug commerce.
---
---
Related Articles
Roots of Peace CEO and Founder, Heidi Kuhn, said her organization would continue to support Afghanistan despite the recent attack
Cooperative societies would distribute 152 tons of wheat seed and 456 tons of fertilizers to farmers in Herat this month.
Afghanistan's first-ever Information and Communication Technology (ICT) was held today in Kabul, with representatives of telecom firms from 20 countries