Over 400 public administration students serving as government interns this fall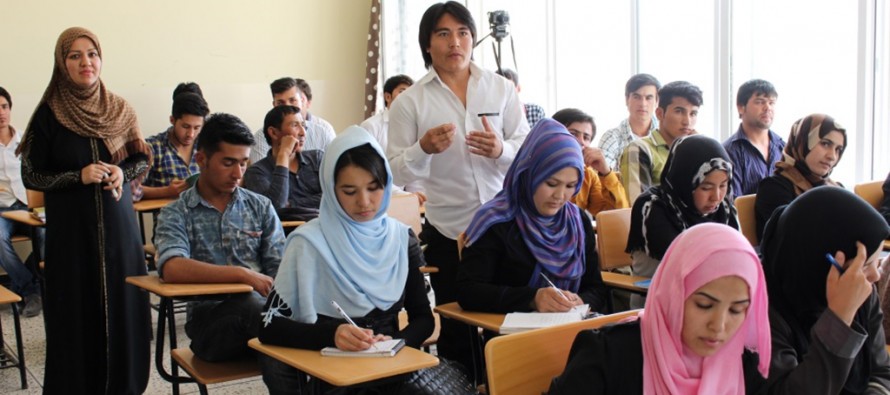 This fall, 441 bachelor students from public administration faculties around the country managed to secure internship positions in government canada no prescription viagra bodies and authorities.
The various internship programs will let the students experience working conditions in their future canadian healthcare viagra positions as civil servants and government employees.
Vacancies for the internships were listed after the German government's program for strengthening public administration helped issue a call for placements for bachelor students earlier this year. The interns are all public administration students currently in their final year at one of the three Afghan viagra canadian pharmacy dosage universities across the country: Herat, Kabul and Mazar-e Sharif. The universities of Jalalabad and Kandahar also offer find no rx viagra the degree, and their students will be eligible for the internship program in their final year in 2016.
A new fixture in the final year syllabus of Afghanistan's public administration degree course, the internships now give students the chance to apply their theoretical knowledge and improve their practical skills. Some interns also receive concrete job offers after they complete their diplomas.
"Some of my friends couldn't find a job after graduating because they didn't have the right work experience. They were told theoretical knowledge isn't enough and that they weren't suitable for real jobs. I think with the internship I'm doing, I'll have good chances in the job market after finishing my degree," said one of the interns.
Another student from Herat University added, "My task is to create a new database as part of my internship. I learnt how to do that at university, in theory. As I've never done this in real life, I'm a bit nervous, but I'm also looking forward to the task. I hope I can convince them and maybe get a job offer after the internship."
Public administration as a subject is a new field in Afghanistan and internships are new to the academic program. The internship is now a core module in the curriculum, accounting for six academic credits for students in the final year of study of their Bachelor's degree in public administration. Besides assisting with the call for internship placements, Germany's program for strengthening public administration has helped five Afghan universities launch Bachelor of Public Administration courses and set up Faculties of Administrative Studies.
---
---
Related Articles
According to the Afghan Islamic Press (AIP), a clinic for drug addicts was officially inaugurated at the Herat central prison
The Telegraph-The British military took on one of the biggest operations of the war in Afghanistan to redeem itself after
Lately, a number of patients in Kabul have complained about the different ways that Afghan doctors try to swindle them