Over 4,300 welfare projects completed in Herat province by NSP to date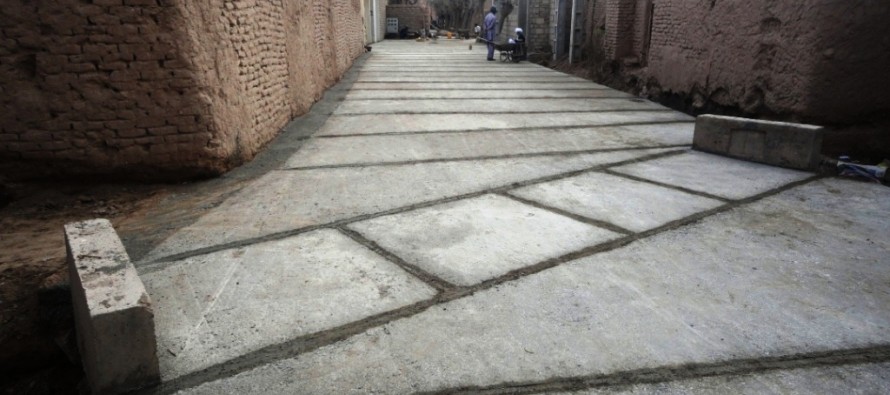 The National Solidarity Program (NSP), which works within the framework of Afghanistan's Ministry of Rural Rehabilitation and Development (MRRD), has implemented more than 4,354 development projects worth 4,608,703,166 AFN.
The projects have helped address various problems of the community in the transport, water and sanitation, irrigation, power, livelihoods, and education sector. Thousands of residents have reaped benefits from these projects.
Recently, the Program funded 20 infrastructure projects in Anjil, Ghoriyan and Shindand districts of Herat province.
The projects were completed at a cost of more than 26,637,000 AFN, with 10% contribution from the local communities.
According to NSP Provincial Manager in Herat province, these development projects include the construction of water supply networks, kariz (underground canals), an embankment, a retaining wall, social centers, culverts, irrigation canals and gravelling rural roads. Approximately, 3,326 families in various communities have been able to develop a proper solution to their difficulties upon completion of these projects.
---
---
Related Articles
Germany has agreed to provide additional funding of about AFN 5.4 billion to the Afghanistan Reconstruction Trust Fund (ARTF) via
A budget of USD 65mn is allocated for promoting agriculture in Afghanistan.  Afghanistan's Ministry of Agriculture and Livestock will pay
Afghan Ministry of Finance officials have reported a 90% decline in the revenue of state-owned businesses. State-owned businesses have recorded