Pak-Afghan Joint Chamber of Commerce and Industry confer on economic cooperation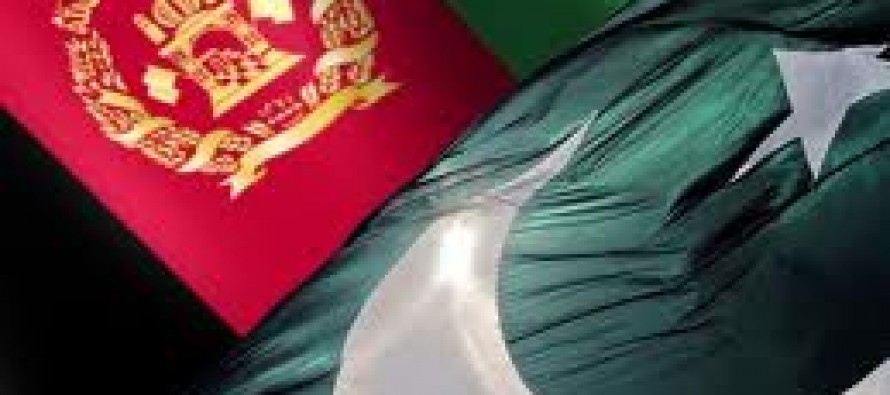 In a five-day meeting in Karachi city of Pakistan, the Pakistan-Afghanistan Joint Chamber of Commerce and Industry (PAJCCI) discussed economic cooperation between the two neighboring countries and ways to solve transit issues.
The Chamber is formed by private business leaders from both countries  and works to improve bilateral commercial relations.
Deputy Chief Executive Officer of the Afghan Chamber of Commerce and Industries (ACCI) currently serves as the President of the Joint Chamber alongside the Pakistani Co-President Mohammad Zubair Motiwala.
The delegates discussed investment opportunities in infrastructure, food, agriculture, plastic and power sectors.
"We sorted out some of the issues but there are still some problems remaining, which we will discuss in our next meeting," said Mr. Alokozay.
Meanwhile, US Ambassador Richard Olson ensured full support from his office in fostering relations between the two countries as he raised his concern pertaining to post 2014 scenario.
On his part, Motiwala elaborated on the vision of PAJCCI in enhancing bilateral trade across border through exchange of trade delegations, B2B meetings, inter-ministerial interactions and improvement in policies and procedures.
In August of this year, Afghan Finance Minister Dr. Hazrat Omar Zakhilwal and his Pakistani counterpart Minister Ishaq Dar signed an agreement on economic and trade cooperation.
The signing ceremony of the agreement took place in the presence of Pakistani Prime Minister Nawaz Sharif and the visiting Afghan President Hamid Karzai.
The two parties agreed on the following:
Completion of the projects initiated by Pakistan, including completion of the second lane of the Torkham-Jalalabad road in the next two weeks by Pakistan and extension of the Lahore-Peshawar motorway to Kabul
Accelerating efforts at importing electricity from Uzbekistan and Kyrgyzstan via Afghanistan to Pakistan by establishing a hydropower project on Kunar River that would potentially produce 1,500MW of electricity
Dar promised to resolve the transit issues Afghan traders face on Pakistani borders by writing off taxes on Afghan goods transported to India through Wagah border and annual duty on transit trade imposed by the Khyber Pakhtunkhwa government. In return, Afghan government would provide more facilities to Pakistani traders for access to central Asian countries.
Construction of a 170km railroad between Peshawar and Jalalabad and a similar track between Chaman and Kanadahar
Pakistan would make operational a kidney center that had been established by Pakistan in Jalalabad
Minister Zakhilwal hoped Pakistan would honor the promises and believed practical steps on all the agreed projects would be initiated in September.
He added that a follow-up meeting would be held in October to assess the schemes.
---
---
Related Articles
Australia's special representative, Ric Smith, promised to focus more on the development of central Uruzgan province on his fifth visit
This week, Balkh province's provincial councils (PCs) and civil society organizations (CSOs) from five provinces met in Mazar-e Sharif to
According to the Special Inspector General for Afghanistan Reconstruction (SIGAR), the USD 8bn of international annual aid pledged to the