Pakistan further intensifies restrictions on borders with Afghanistan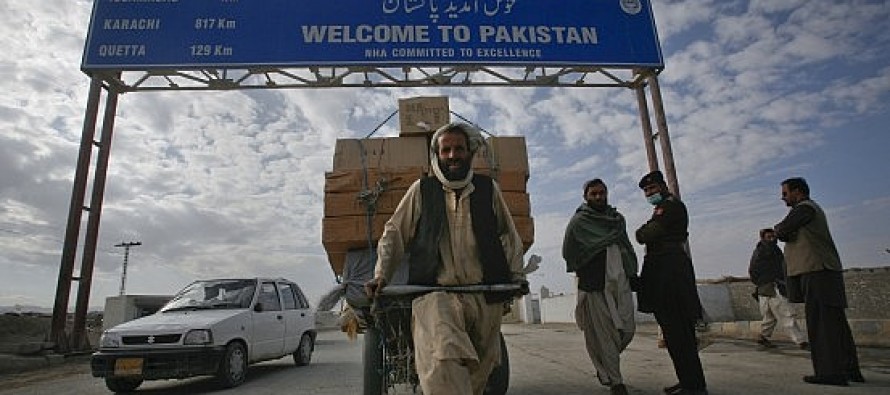 The Pakistani government announced extra security measures and border restrictions on its borders with Afghanistan following a deadly attack on a Sufi shrine in Sindh province on Thursday.
Pakistan's enforcement of new border restrictions has led to uncertainties within the business communities in the two countries.
According to the Afghanistan Chamber of Commerce and Industries (ACCI), Pakistan's enforcement of new border restrictions will only harm their own economy.
The Chamber warned that this move would impede Pakistan's access to Afghan and central Asian markets and would have negative repercussions on its national economic growth and development.
Presently, the trade balance between Afghanistan and Pakistan stands at USD 1.5bn, of which, 85% of the share is made up of Pakistan's exports to Afghanistan.
 Moreover, Pakistan's trade volume with central Asian countries is around USD 4bn.
Afghanistan is on the verge of becoming Iran's biggest export destination, with Afghanistan importing USD 2.8bn worth of goods from Iran annually.
According to Nasir Ahmad, Afghan envoy to Iran, A third of Afghanistan's domestic demand for goods from Iran enters the country through the Dogharoun border terminal located in the border city of Taybad in Khorasan Razavi Province.
---
---
Related Articles
The annual revenue of western Herat province has increased to 19.98 billion afghanis ($385 million) in 2011, compared to 14.83
The USAID funded Assistance in Building Afghanistan by Developing Enterprise (ABADE) program conducted a ceremony to express appreciation to 35
The Government of India organized the first ever tele-conference lecture for Afghanistan National Agricultural Sciences and Technology University (ANASTU) on