Pakistan releases some of the Afghan containers held at the Karachi Port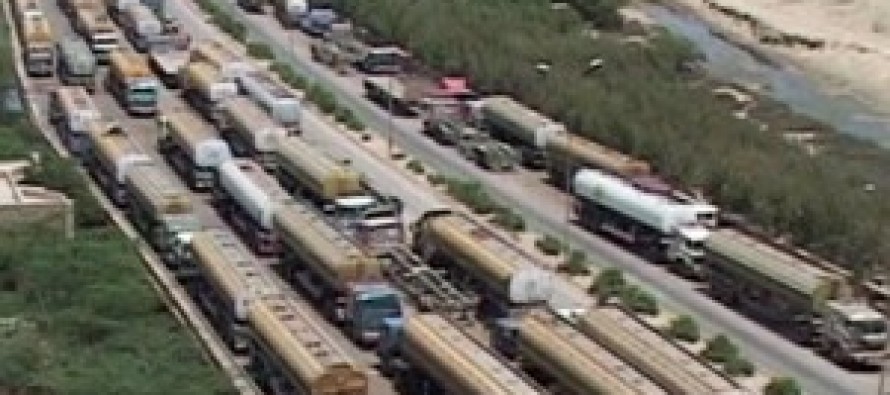 After 3 months of stoppage at the Karachi Port, the Pakistani government has announced the release of only 100 containers of the Afghan goods.
The Afghan Chamber of Commerce and Industries (ACCI) are not optimistic about this move and expects Pakistan to create further hindrances to Afghan traders.
"Our transit issue with Pakistan will continue. The Pakistani government allowed 100 containers yesterday, which included eggs and meat. Eighty five more are starting to transit," said ACCI deputy director Khan Jan Alokozay.
Pakistan has stopped 3,700 containers at the Karachi Port for the past three months and has proceeded to collect demurrages from the vehicles for using the space, inflicting millions of dollars of losses to the Afghan traders.
Afghan government retaliated by halting more than 600 Pakistani vehicles in Afghanistan at Torkham border.
Analysts believe that Afghanistan's retaliation impacted the neighboring country's decision to release the goods.
In the meantime, some observers believe that recent trilateral talks hosted by the British Prime Minister David Cameron at Chequers in London. The third trilateral summit was focused on issues of mutual interest including Afghanistan's peace process and enhances level of cooperation between Afghanistan and Pakistan.
The Afghan Chamber of Commerce and Industries said the Afghan traders' woes at the Karachi Port would be dealt with through the UN, if Pakistan does not release the goods. The Chamber has also warned of cutting off trade ties with Pakistan, if the neighboring country fails to abide by the transit agreement between the two nations.
---
---
Related Articles
The United Nations World Food Program (UNWFP) has pledged to donate USD 2.5mn for development of professional skills in Kabul
A delegation from Ghazni province held talks with Maidan Wardak's governor, Abdul Majeed Khogyani, and urged for a speedy reconstruction
The 19th Joint Coordination and Monitoring Board (JCMB) acknowledged the progress made on the Tokyo Mutual Accountability Framework (TMAF) and