Pakistan reviews the implementation status of projects in Afghanistan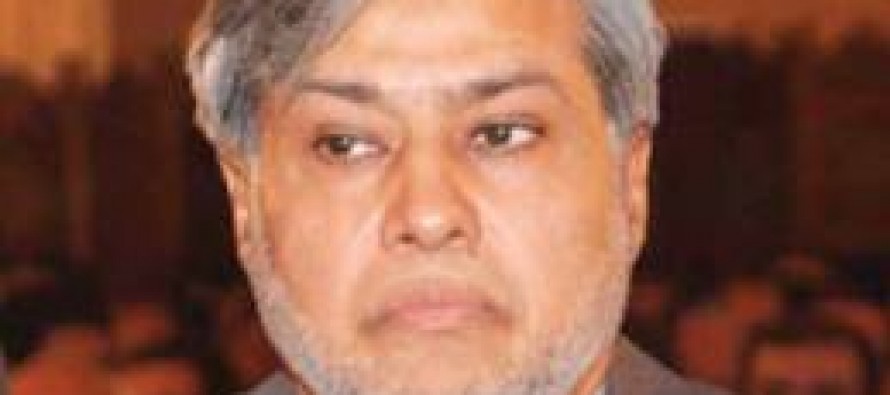 Islamabad ordered the relevant departments to expedite implementation of ongoing projects in Afghanistan in consideration of commitments earlier agreed between the governments of Pakistan and Afghanistan.
Addressing the 8th session of the Afghan-Pak Joint Economic Commission on Thursday, Pakistan's Finance Minister Ishaq Dar directed all the stakeholders to clearly draw a roadmap and timeline agreed between the two governments, adding that all federal government organizations should ensure execution of bilaterally agreed projects in Afghanistan expeditiously.
The meeting composed of all relevant government organizations' representatives to review latest implementation status over 49 decisions taken during Pak-Afghan 8th session of JEC deliberations.
The participants conferred on topics related to power and petroleum sector, highways and communications, planning and development, economy and reconstruction activities in Afghanistan.
The meeting reviewed latest update made available by various federal government ministries on the subjects pivoting around completion of Thorkham-Jalalabad Carriageway, Chaman, Spin-Boldak railway line, enhancement in number of educational scholarships supporting Afghan students' studies in various Pakistani Universities and Professional Colleges, besides CASA-1000MW power import transmission lines passing.
---
---
Related Articles
The Taliban have begun eradicating poppy crops in eastern Kunar province, according to the Pajhwok Afghan News. A rebel commander,
The USAID University Support and Workforce Development Program (USWDP) held a job fair at Herat University on December 22nd to
Heading a high level government delegation, President Ashraf Ghani is leaving to Kazkhstan today. President Ghani is expected to meet