Pakistan sees its worst fuel shortage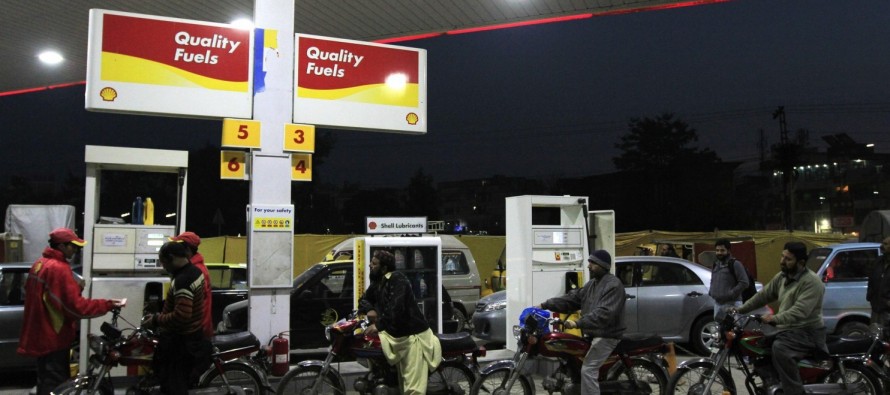 Pakistan witnessed its worst fuel shortage in memory over the weekend, with about 95% of gas stations running out of gas in Pakistan's second-largest city, Lahore.
While the rest of the world is enjoying the cheaper fuel price, Pakistani motorists wait hours in line to find a few squirts of gasoline.
The shortage could make Pakistan vulnerable to public disorder as many have lost confidence in Prime Minister Nawaz Sharif's regime.
The shaky situation caused Nawaz Sharif to leave Saudi Arabia and return to his nation to oversee the issue.
Apologizing to the nation, Nawaz Sharif promised to address the issue and procure more gasoline.
Some experts believe the sudden spike in demand for gasoline due to decline in prices caught regulators off guard to procure sufficient amount of gasoline through the publicly owned company Pakistan State Oil.
Pakistan's government has been subsidizing energy costs for its citizens for years in an effort to lower the costs of power for the poor. The subsidies were, however, cornered by corporate and the richer sectors of the society.
The energy subsidies led to a severe supply problem as it inflated demand and left the nation crippled to keep up with the demand.
Government's controlled prices discourage suppliers to keep more fuel in the reserves and are a disincentive in attracting new gas supplies.
---
---
Related Articles
According to the Agriculture, Livestock and Irrigation officials in Nangarhar province, the economic progress of Nangarhar province relies on its
With a total budget of AFN 15.5 million Germany finances bridge construction in Balkh province in Khwaja Burhan village that will connect
Four villages located in one of Badakhshan's most vulnerable areas for natural disasters were provided with flood protection facilities on