Pakistan to establish customs complex at Torkham border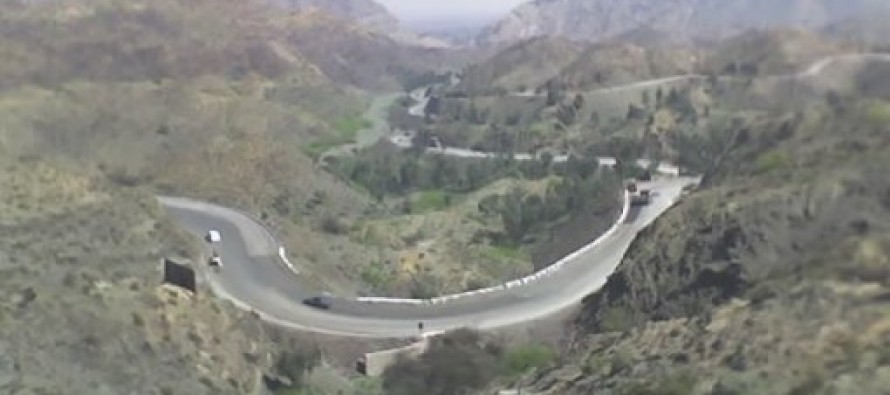 Pakistani authorities are working on the construction of a major customs complex at Torkham border in an attempt to improve trade volume with financial contribution from the Asian Development Bank (ADB).
Peshawar Customs Collector said the new complex would reduce the duration of checking and clearing process at the border from 24 hours to one hour.
"The complex is a first of its kind in the country, which will make border crossing systematic, fully computerized and will augment trade volume on the historic route," said Qurban Ali Khan.
He added that customs complex would improve facilities related to clearance of loaded trucks crossing the border to Afghanistan and CARs, he added. The complex, covering about 88 acres of land, would house customs and immigration offices, two-way customs and immigration terminals, checking and scanning plazas for pedestrians, passenger and cargo vehicles with other infrastructure
The ADB has provided USD 300mn loan for execution of the projects on soft term basis to Pakistan while National Logistic Cell (NLC) was implementing the project. The project also includes construction of a similar border complex at Wagha post on Pak-India border and at Chaman in Balochistan.
"The project can prove to be a game changer for business community of Pakistan in general and Khyber Pakhtunkhwa in particular, said President Khyber Pakhtunkhwa Chamber of Commerce and Industry (KPCCI) Zulfiqar Ali.
---
---
Related Articles
Tajikistan's national energy company, known as Barki Tojik, reported Thursday that electricity export to Afghanistan would increase to 1.1 KW
Ministry of Communications and Information Technology (MCIT) officials on Tuesday said there has been a three-fold decrease in the price
China's Special Envoy for Afghanistan, Sun Yuxi, assured that his country would stand by Afghanistan by supporting the peace process