Pakistan yet to respond to Afghanistan's APTICA meeting request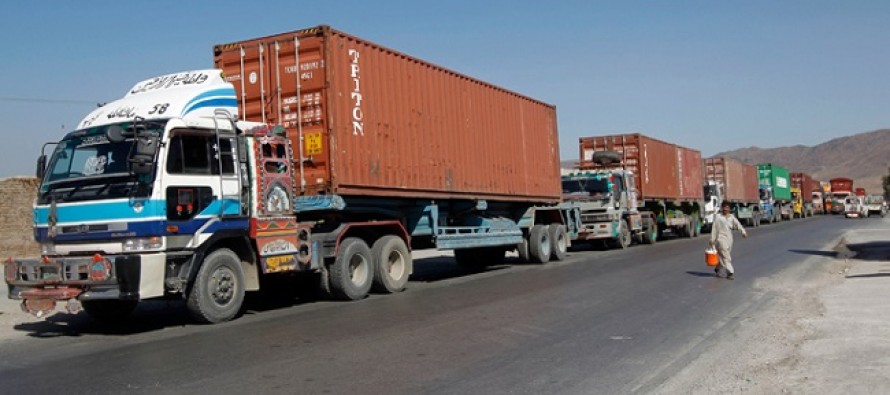 The Afghan Ministry of Commerce and Industries (MoCI) is still awaiting Pakistan's response in regards to holding the seventh Afghanistan-Pakistan Transit Issue Contract viagra super active uk Agreement (APTICA).
"Suggestion is sent to Pakistan in order to hold the seventh meeting of APTICA. We are waiting for Pakistan's response about attending the meeting,"  said the MoCI spokesman Musafir Qoqandi.
The representatives of both countries are supposed to attend the meeting and confer on violations in trade and transit between Pakistan levitra basso prezzo and Afghanistan.
A number of Afghan businessmen and business analysts slammed the government for failing to resolve problems in cialis online doctor this respect.
The MoCI sent the draft of the amended APTICA agreement to Pakistan a year ago and Pakistan has not yet confirmed a meeting date to discuss the agreement.
"The APTICA meeting has not been held yet, but we hope that the amendments are ready and that the meeting is held in Kabul because this time it is Kabul's turn to host the event and overcome the problems in this respect,"  Tolo News quotes Khanjan Alokozay, deputy head of Afghanistan Chamber of Commerce and Industries (ACCI).
This comes as Pakistan unilaterally has blocked Durand line since February 17, chocking off trade and inflicting damages up to USD 90mn.
---
---
Related Articles
The Ministry of Justice has not sent the draft of the new Law on Mines to the Lower House of
President Hamid Karzai during his visit to the Nawa district in southern Helmand province had promised to execute development projects
Work on the Salma Project has been postponed due to procrastination on the part of New Delhi for not approving