Pakistani Transporters Protest Against Kabul's Tax Hike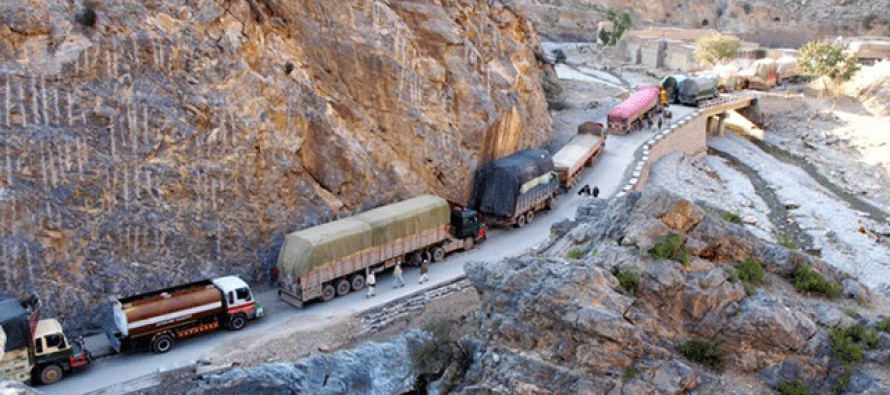 Pakistani transporters are continuing their protest against the high taxes imposed by the Afghan government on transportation of goods.
The protestors are gathering in Hayatabad, a modern suburb on the south-western fringe of Peshawar, for the past two months.
They have accused the Afghan government of charging inordinate high taxes that have adversely affected trade between the two countries and have caused many to lose their jobs.
According to the Pakistan-Afghanistan Goods Transport Association, Afghan authorities are charging 400,000 Afghanis more on a truck carrying 20 tons of weight and 1 million Afghanistan on truck load carrying 37 tons of goods.
---
Related Articles
India hopes to make the Chabahar port in Iran operational by 2019 despite renewed US sanctions against Iran. Nitin Gadkari,
President Hamid Karzai has set up a High Economic Council, led by the president himself, to boost the country's economy.
By: Suleman Fatimie-Afghans face yet another deadline, 2014.  The uncertainty continues. While the Afghan Government's international partners want to stabilize