Pakistani workers replace Afghans in Khost Labor Market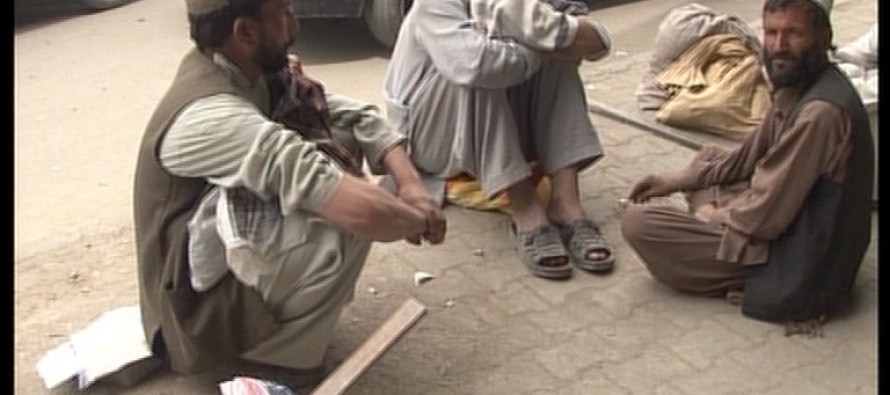 According to reports, thousands of Pakistani people from Khyber Pashtoonkhwa and Punjab have flooded the labor market in eastern Khost province of Afghanistan.
The Afghan labors have expressed their concerns about absence of job opportunities for them and have called on the government to address the issue.
The Pakistani labors are mostly concentrated in hotels and metal shops and some in private universities and schools.
Noor Tabaz, a Pakistani citizen working in Khost, said his garage is doing a relatively better business in Khost province compared to Pakistan.
"My job is going well here. I have a garage which runs better here in Khost than in Pakistan. The people here say I work well for them," said Tabaz from the Bannu area of Pakistan.
According to the Provincial Labor and Social Affairs Administrator Mohammad Kamal Zadran, Pakistani workers have not yet received their working permits, and they are soon to receive their permits.
While the Pakistani labors are enjoying a good working environment in Afghanistan, Afghan labors are faced with many challenges and barriers in Pakistan.
Some analysts believe that working opportunities for Pakistani citizens seeking jobs in Afghanistan should be limited in order to allow for more vacancies for the local labors.
---
---
Related Articles
Despite being a member of the International Road and Transport Union (IRU) since the past 37 years, Afghanistan yet has
The acting Mayor of Kabul, Abdul Ahad Wahid, said on Saturday that companies, NGOs, ministries and other public institutions owed up
District leaders officially opened Adjimzai School during a ribbon-cutting ceremony in Adjimzai village, Panjwai district, Kandahar province, April 13. Afghan