Pakistan's relations with Afghanistan and India important for success of Gwadar port project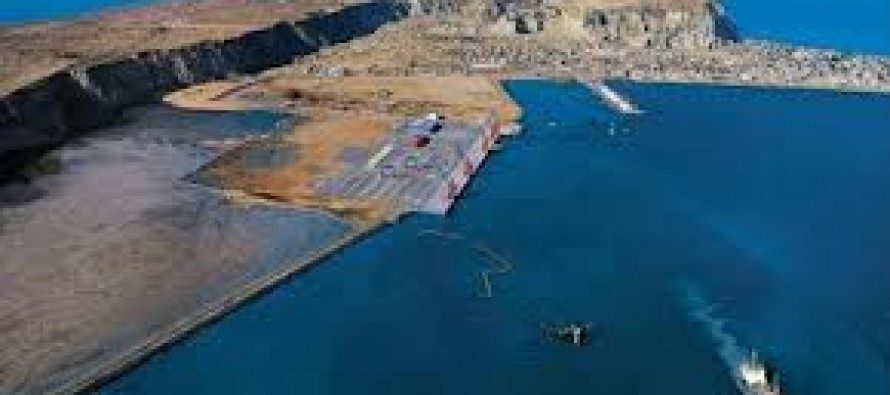 Director of the Institute for Security and Arms Control Studies Lie Wei regards "guarantee of security" as an important factor for the success of the ambitious economic corridor project linking Xinjiang in northwest China and the Gwardar port on the Arabian Sea.
Wei made this statement during his visit with Pakistan's Prime Minister Nawaz Sharif on Thursday to discuss various projects in Pakistan.
Pakistan's relationship with its neighboring countries, India and Afghanistan, will play a pivotal role in turning the Gwadar port into an economic hub.
Gwadar port will give China a link for its energy imports from West Asia and will help boost economy and employment of Pakistan.
Pakistan has already granted the Chinese with the operational control and management of Gwadar port and is likely to give the port "a special status similar to that of Hong Kong"– a move that might deepen the dent in already fragile relationship between Pakistan and the United Sates.
China is definitely ceasing the opportunity to increase its influence in the South Asian region. Whether it is only a commercial effort or what, time will tell.
Proximity of China with Pakistan has also alarmed India, who immediately expressed their interest in expanding its trade with Afghanistan and eventually to the rest of the central through the Chabahar port on the border of Indian Ocean and Oman Sea.
India, Iran and Afghanistan have signed an agreement to give Indian goods, heading for Central Asia and Afghanistan, preferential treatment and tariff reductions at Chabahar.
---
---
Related Articles
The Afghan government has approached industrialists to present their plans and recommendations for way to revive the textile industry in
Pakistan has allowed import of cotton from Afghanistan through Torkham border as the country is facing a lower domestic cotton
Female entrepreneur Kubra Dastagerzada started her food business four years ago with the hope to promote domestic products. She produces