Paktiya farmers in search of market for their increased apple production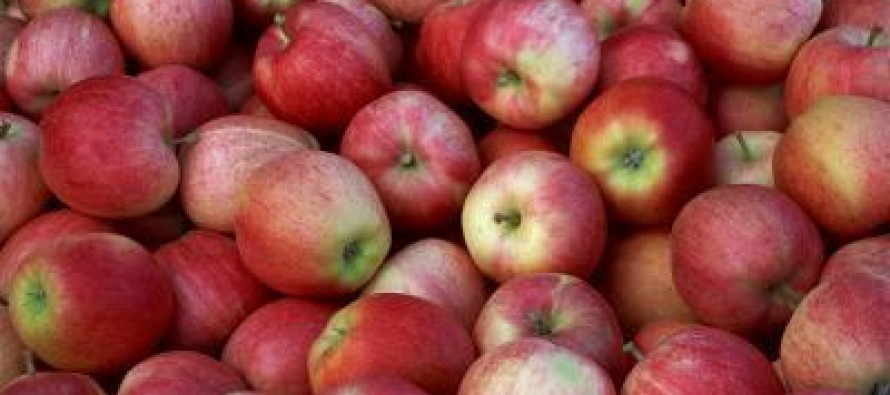 Farmers in Paktiya have witnessed a tremendous increase in apple production this year. However, lack of a suitable market and cold storage facilities have left the farmers in dismay.
The production of apple in the province has jumped to 13,000 tons this year compared to only 8,000 in the past years.
Apple production in the province has been on the rise, but due to lack of storage facilities and a proper market, the farmers are obliged to sell their apples for cheaper prices.
The farmers urged the government to help them find access to a good domestic and international market and to establish storage facilities to prevent decay of the fruits.
Some farmers called on the government to establish juice-making factories to help utilize the high production of the apple in the country and export the juice to foreign countries.
Meanwhile, provincial director of agriculture, irrigation and livestock, Zabiullah Hasanzai, said the government was planning to establish more storage facilities for orchard owners in addition to the 58 facilities currently present in the province.
He also suggested that farmers could make some profits by showcasing their apples in the upcoming agricultural fair which is slated for October 14-16, 2015 in Badam Bagh locality of Kabul city.
---
---
Related Articles
The Minister of Higher Education Dr. Farida Momand announced a new advanced degree program at Kabul Medical University that will
Lack of security and government's support for the private sector in Ghazni are cited as the hindrances that prevent the
Afghanistan's start-up owner, Ali Reza Hussaini, is selected as one of the 24 finalists of the 2019 GIST Tech-I competition.