Parliament re-summons 11 ministers to answer questions over 2011 budget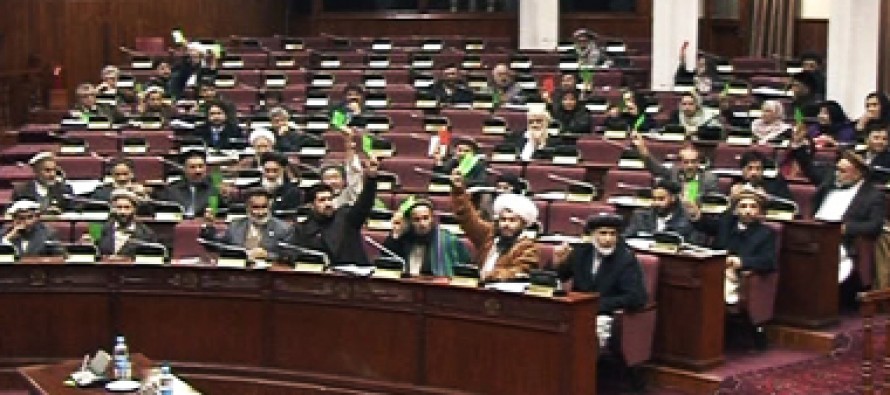 Eleven ministers who failed to spend more than 50% of their development budgets in 2011 are summoned once again by the Parliament.
The annual accounts of the ministries were discussed last year by 18 parliamentary commissions, which planned to summon the ministers who spent less than 50% of their development budgets.
Ministers of Interior, Defense, Economy, Commerce, Water and Energy, Education, Urban Development, mining, Higher Education, Anti-narcotics, and Information and Culture were summoned last year to answer questions, but only seven of them appeared before  the House.
Those who did not turn up said they were not ministers during the time of the budget spending in question.
Lower House Speaker Abdul Raouf Ibrahimi said Saturday the 11 ministers would be summoned again and decisive action would be taken soon.
Some lawmakers are pressing for all the 11 ministers to be investigated, while some say only the seven who were in charge at the time of spending should be held accountable.
"The people are waiting to see how the Parliament will take action about the 11 ministers," Tolo News quotes lawmaker Said Fatema Aziz.
The ministers of mines, education and the interior all dispute the charge that they spent "less than 50 percent", claiming they did spend more than 50 percent of the development funds in 2011.
---
---
Related Articles
The Indian government has pledged to provide USD 31mn worth of aid package for the implementation of 108 new development
As many as 27 infrastructure projects have been completed in Ismailkhail, Zazi Maidan, Tanai and Mandozzi districts of Khost province.
Construction work on Managi power dam in Watapur district of Kunar province has officially begun. The dam is expected to