Parliament to impeach 7 instead of 11 Ministers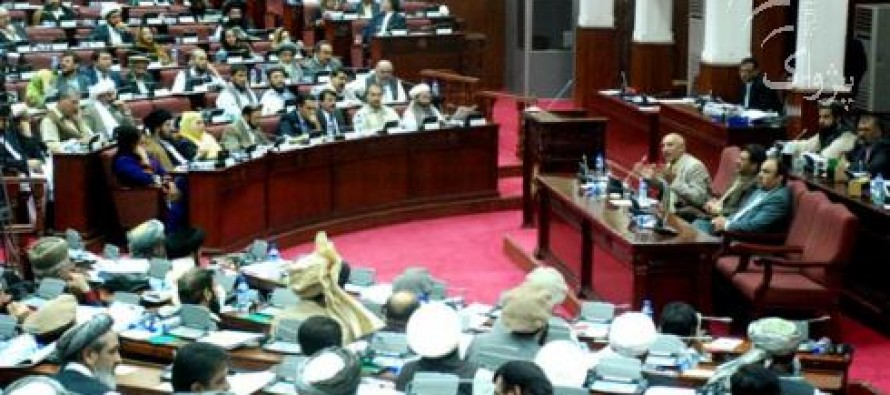 The Parliament has revised its earlier decision on the impeachment of 11 ministers and has decided to impeach 7 ministers.
"Four ministers who took up duties in the ministries in 2011 won't be impeached. But others will be impeached after the proper paperwork," Parliament Speaker Abdul Raouf Ibrahimi said.
The exempted ministries include Interior Affairs, Defense, Higher Education, and Urban Development Affairs.
Last month, the lower house of the Parliament summoned 11 ministers who have failed to spend their development budget.
The annual accounts of the ministries were discussed by 18 parliamentary commissions, which planned to summon the ministers who spent less than 50% of their development budgets, according to the Wolesi Jirga Finance and Budget Commissions member Sadiq Ahmad Osmani.
Deputy Speaker Abdul Zahir Qadir, who chaired the session, confirmed that ministers of defence, interior, commerce, energy and water, education, urban development, mines, higher education, counternarcotics and information had been summoned.
In its report on last year's budget, the commission said in November that Ministries Water and Energy, Education, Urban Development, Interior Affair, Economy, Higher Education, Mines, Commerce and Industries, Counter-Narcotics, Parliamentarian Affair, Defence and Information could not spend even 50 percent of their developmental budgets.
Afghanistan's Independent Election Commission, Afghanistan National Standards Authority, Central Statistics Office, the presidential office, Meshrano Jirga and the National Directorate of Local Governance also failed to use their outlays.
Additionally, the Afghanistan National Disaster Management Authority, Canalization Department, Breshna Shirkat, High Office of Oversight and Anti-Corruption, Department of Geology and Cartography, Afghanistan Atomic Energy Commission, Independent Human Right Commission and the Commission for the Implementation of Constitution could not utilise half of their funds.
Some MPs have called the revision of the parliament's decision a violation of the Constitution.
---
---
Related Articles
Agricultural production has increased significantly from last year in Kapisa province, according to latest figures from the provincial agriculture department.
Afghan Wireless Communication Company (AWCC) officially launched its 3rd generation (3G) technology services in Kabul. Addressing the inaugural ceremony, Managing
Eight projects of the National Solidarity Program of the Ministry of Rural Rehabilitation and Development (MRRD/NSP) were recently completed in