Polar Music Prize Winner Metallica Donates it's Prize Money to Afghanistan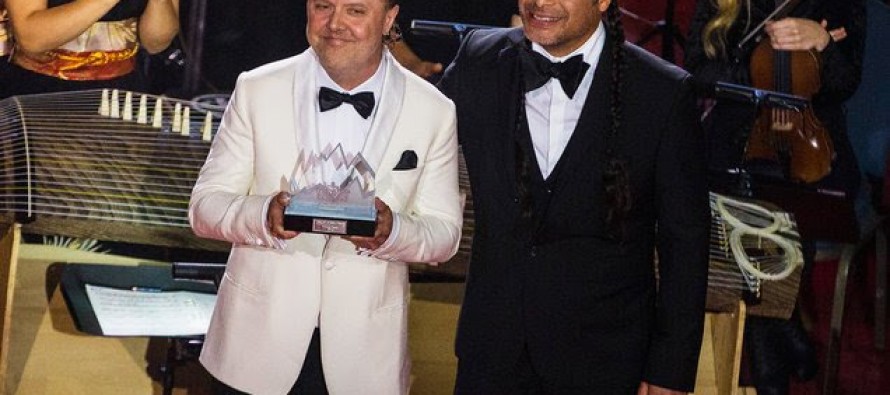 Metallica has donated their 1 million Swedish Kronor prize money, awarded last week when https://wadsam.com/shop/canadian-healthcare-viagra/ they became the 2018 Polar Music Prize Laureate, to three charities. 
50% is given to the Stockholm City Mission, which supports the homeless in Stockholm, 25% to the World Childhood Foundation, founded by HM Queen Silvia of Sweden, and 25% to the Afghanistan National Institute of Music, also a recipient of this year's Polar Music Prize.
Dr. Ahmad Sarmast, founder of Afghanistan's National Institute of Music,  accepted prestigious Polar Music Prize from the hands of His Majesty King Carl XVI Gustaf of Sweden at a ceremony held at the Grand Hotel in Stockholm on Thursday evening.
The winners of the award were announced in February. The award panel said the Afghan ensemble "revives Afghan music and shows you can transform lives through music."
Aryana Sayed—Afghanistan's most loved female pop star, also known as the diva among her fans—performed at the ceremony. 
---
---
Related Articles
According to a latest report by the World Bank, Afghanistan's economic growth would rise to around 5% in 2015 and
Afghanistan has taken new steps to combat rampant capital flight after the central bank found that the amount of dollars
The Swedish Committee for Afghanistan (SCA) would provide Kabul $180 million in aid as part of a four-year plan for