Polling stations should be accessible for persons with disabilities: Afghan civil societies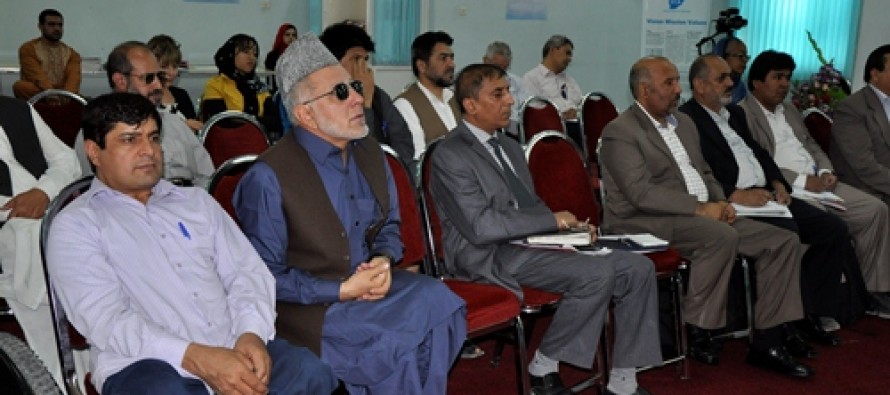 Civil societies working for the rights and rehabilitation of Afghans with disabilities recommended the independent election commission to provide necessary facilities for viagra pills the people with disabilities in the polling stations. They also recommended that the polling stations should be accessible for persons with disabilities.
The next general elections in Afghanistan are generic propecia for sale scheduled to be held on April 5, next year (2014).
These and a few other recommendations were made viagr a pfizer in a one day workshop organized by the Swedish Committee for Afghanistan.
Among others, levitra cialis Senator Abdul BaqiBarial, Sadiq Mohibi, Mr. Kumar, and Mr. Kostani from MoLSAMD, Susan Helseth MoPH, Mr. Mohabati and Mr. Sapy from Afghan Independent Human Rights Commission and representatives of civil societies and advisors from ministry of labor, social affairs, martyrs and disabled participated in the workshop and delivered speeches.
Keeping in view the previous general elections, they said, people with disabilities faced a lot of difficulties and troubles as there were no necessary facilities in the polling stations. And that was the reason that a huge number of people with disabilities remained deprived and didn't participate in the polling process.
They also recommended, accessibility of publicity material for people with disabilities, awareness for IEC about PWDs, separate registration places for male and female voters,  training of organizations working for the people with disabilities, deputing mobile teams for registration and getting election cards to focused groups e.g. blind school, deaf school, women councils and communities. They also asked the UNDP and other UN agencies to play active role in election process and make sure the accessibility for persons with disabilities.
In their recommendations civil society representatives stated, people from the independent election commission should be deputed to help people with visual impairment to cast their votes, and persons with disabilities should be recruited in the election commission. They also recommended provision of transportation, electoral training and to introduce brail system for voting in order to facilitate people with disabilities.
Advisors from ministry of labor, social affairs, martyrs and disabled said according to a survey conducted throughout Afghanistan, there were 48, 00,000 people with disabilities which is 2.7 percent of the whole population, 59 percent of them are male while 41 percent are females. Nearly 70 percent of them live in rural areas and more than 30 percent live in cities. 90 percent people with disabilities are suffering unemployment, 74 percent have no access to education and 80 percent females with disabilities are not enrolled in schools.
---
---
Related Articles
Pajhwok Afghan News Weekly Price Report: Reversing an earlier dip, the Afghani edged up against the US dollar in Kabul
What will happen to Afghanistan's security after 2014 when foreign forces will withdraw from Afghanistan? Many Afghans are anxious about
The Afghan House of Representatives has called on the government to collect taxes from foreign companies before they shut down