Preliminary Findings of a Nomad-Farmer Conflict Study Released in a Report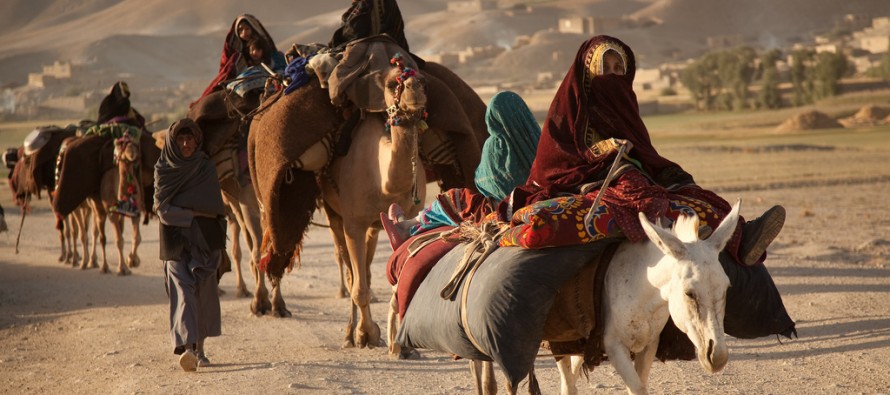 In November 2017, the Afghanistan Research and Evaluation Unit (AREU) launched a three-pronged research initiative with financial support of the European Union (EU). The research focuses on Natural Resource Management (NRM), Food Zone Policy, Underground Water and the shifting interests of stakeholders in the conflict opposing sedentary and nomad populations in Afghanistan.
One of the main objectives of the study is contributing to improving the sustainability and proliferation of the wealth of the rural population by enhancing the social and economic development of rural communities and reducing hunger and vulnerability.
The EU funded research also aims to assist in developing a more effective drug policy in Afghanistan through providing evidence-based research on the social and economic processes with regard to poppy cultivation reduction. Contributing to the development of the body of knowledge on the underground water management to support the development of the Afghan National Underground Water Policy is another objective of the research.
The research will provide policy-makers with fine-tuned tools for conflict prevention based on the understanding of local considerations and ambitions and the drivers of change in both nomad and farmer communities..
In order to provide policy-makers with effective tools to fend off the nomad-farmer conflict, AREU researchers conducted and completed the first round of interviews with community leaders in eight different conflict affected locations and with external onlookers and those who were involved in the conflict, such as government officials and other groups.
The preliminary findings of the interviews have been presented in a brief report, which was released by AREU in July 2017. Research on the remaining components of the project is ongoing.
---
---
Related Articles
The contracts for a solar power project and a road construction projects were signed in the presence of President Mohammad
Eng. Nasir Ahmad Durrani, the Minister of Rural Rehabilitation and Development (MRRD) formally inaugurated the Maintenance Cash Grant Project (MCG)
Kabul Bank special tribunal claim that two of the shareholders of the former Kabul Bank- President Hamid Karzai's brother, Mahmoud