President Ghani calls on Afghan investors in Qatar to invest in Afghanistan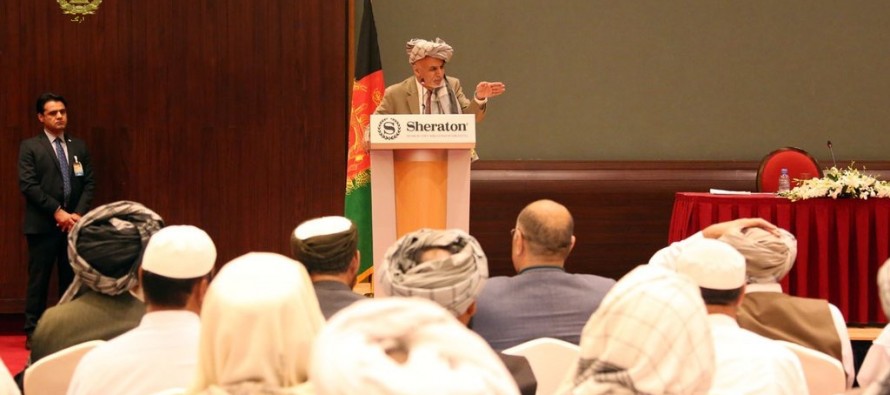 President Mohammad Ashraf Ghani is on a two-day visit in Qatar at official invitation of Emir of Qatar to participate in the 'Stability and Welfare for all Summit'.
The president with Emir of http://www.cnmeonline.com/new/shop/online-viagra-canada/ Qatar Tamim bin Hamad Al Thani and conferred on boosting bilateral ties, particularly in the arena of business and trade.
Ghani met with Afghan and Qatari businesspeople and called on Afghan investors in Qatar to invest in Afghanistan.
In the visit, President Ghani is accompanied by several other top officials including national security advisor Hanif Atmar, how get levitra canada Minister of Urban Development Affairs Syed Sadat Mansoor Naderi, Minister of Agriculture Asadullah Zamir, Senior Presidential Advisor Dr. Humayun Qayumi and Abdul Salam Rahimi, head of the administrative office of the buy generic viagra President.
It is expected that after the visit, the president will fly to Iran to sign Chabahar Port agreement.
---
---
Related Articles
The Asian Development Bank  (ADB) may join to finance the construction of the long-delayed Turkmenistan-Afghanistan-Pakistan-India gas pipeline project, said Chin
An economist is a surgeon with an excellent scalpel and a rough-edged lancet, who operates beautifully on the dead and
Germany pledges to provide USD 2mn in aid for the reconstruction and cleaning of 3 irrigation canals in Baghlan province.