President Ghani calls for reforms in Ministry of Finance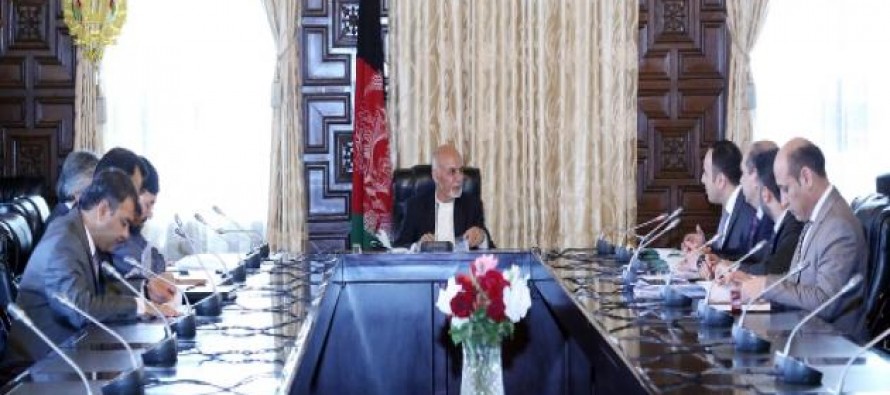 President Ashraf Ghani highlighted some major reforms in a meeting with the newly appointed Finance Minister Eklil Hakimi who presented his 100-day plan in the Presidential Palace.
He directed the Finance Ministry authorities to work out a strategy which could open doors for more foreign direct investment and increase in domestic revenue.
President Ghani called on the Finance Ministry to strengthen accountability and tax payment system in the country to steer the nation towards self-sufficiency.
He further said that the Ministry should focus on long-term project instead of short-term and stressed the need for transparent and clear financial policies.
---
---
Related Articles
A contract worth USD 68mn was signed between Afghanistan's Education Minister Farooq Wardak and the United Nations Children's Fund (UNICEF)
President Ashraf Ghani has issued orders for the construction of a mausoleum for Afghanistan's first President Sardar Mohammad Daud Khan.
The Republic of Korea provided US$16 million (₩18.3 billion; AFN1.24 billion) to the UN World Food Program (WFP) in Afghanistan. The