President Ghani demands UN to relinquish control of funds for Afghan police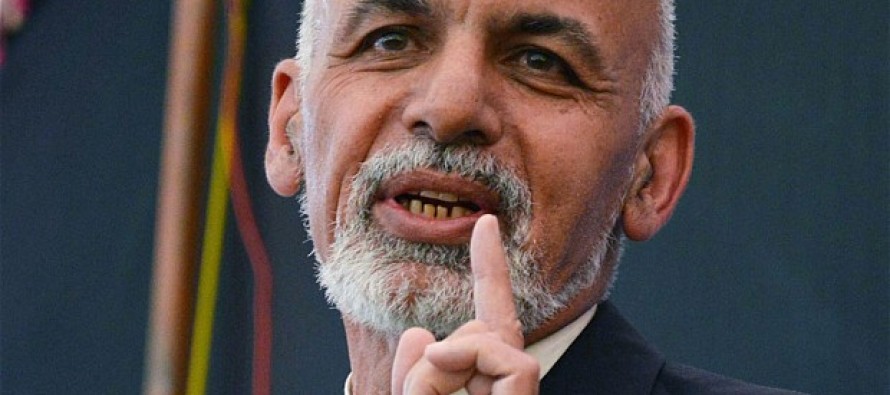 Frustrated by the vast mismanagement and waste of funds, President Ashraf Ghani unexpectedly demanded the United Nations Development Program to relinquish control of aid that funds the salaries of Afghanistan's police officers.
The USD 5mn funds for the salaries of Afghan police have received intense international scrutiny in recent years and some donors have suspended payments to the program for its allegedly mismanagement.
President Ghani has given the agency a six-month deadline to turn over control of the funds to Afghan government.
According to the New York Times, President Ghani has called the Law and Order Trust Fund of Afghanistan a "cash cow" for the agency, which charges 4% to manage the money. At that rate, the fund earns more than $20 million a year, money the Afghan government as well as donors are eager to see land in the pockets of police officers on the front line.
Some believe that he has long been suspicious of the Agency's management that dates back to his time as finance minister.
President Ghani had recently demanded the Agency to draft a plan to phase out United Nations authority, but instead he received a three-year extension proposal.
Aggravated at what he saw, he fired the Interior Ministry official, Haider Baseer, on the spot, and also called on the United Nations official in Afghanistan to introduce a new director for the program.
"When a president of a sovereign country asks you to come up with an exit plan and instead you start lobbying, are you partners or competitors?" he asked the shocked group, according to a person in the room at the time. (New York Times)
The six-month deadline seems to be too short to transfer control to the Afghan government, and there are rising concerns about the level of capacity needed in the Afghan government to manage these funds.
---
---
Related Articles
Swedish Committee for Afghanistan organized "Talented Female Photographers" photo exhibition in order to show the talent of young female photographers.
Da Afghanistan Bank announced that a series of $ 32 million package of humanitarian aid to Afghanistan was delivered to
A 15-member German delegation, including representatives of manufactures of military equipment, water research, information technology, engineering goods, construction materials, aviation