President Ghani emphasizes need for reform in mining industry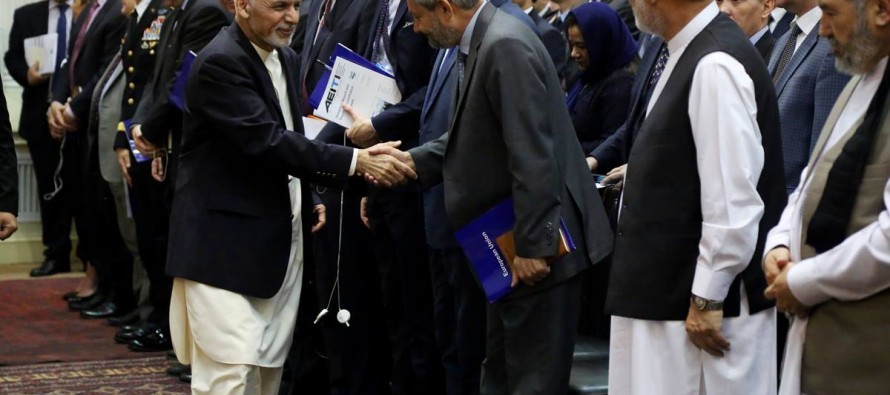 President Mohammad Ashraf Ghani emphasized on the importance of the mining industry for Afghanistan and underlined the crucial role of the Extractive Industries Transparency Initiative (EITI) in reaching the country's development objectives.
"All contracts need to be accessible to the public. My government is committed to reviewing all mining contracts to identify irregularities", said President Ghani at the European Union Anti-corruption Conference last week in Kabul.
He also stressed the importance of transparent beneficial ownership of mining operations.
Chief Executive Officer Abdullah Abdullah affirmed the President's strong commitment to implement EITI as a tool to encourage reforms.
EITI is a global standard initiative for governing a country's oil, gas and mineral resources. Countries applying the initiative provide public information on tax payments, licenses, contracts, production and revenue data. Afghanistan is one of 51 countries currently implementing EITI. The Ministry of Finance (MoF) and the Ministry of Mines and Petroleum (MoMP) are together leading this process. Afghanistan's latest report was published in February 2016 (http://aeiti.af).
Head of EITI's International Secretariat Jonas Moberg, indicated that Afghanistan's latest report listed a number of recommendations for improving governance in the mining industry. He added: "If the proposals are implemented, they can support the government's efforts to enhance accountability in the sector." The German program for the promotion of good governance in Afghanistan's extractive sector sponsored the EITI secretariat's visit to Afghanistan.
Germany's program for promoting good governance in the extractive sector in Afghanistan assists the Ministry of Mines and Petroleum (MoMP) in improving mining supervision in line with good governance standards. The project contributes to the Afghan National Development Strategy (ANDS) and to the National Extractive Industries Excellence Program (NEIEP). Activities focus on strategic support for the MoMP, capacity development for MoMP staff and provincial line departments and on establishing the AEITI sustainably.
---
---
Related Articles
A series of rockfalls over the highway between Kabul city and eastern Nangarhar province have obstructed the road. The incidents
Eight projects of the National Solidarity Program of the Ministry of Rural Rehabilitation and Development (MRRD/NSP) were recently completed in
A new peace education curriculum has been introduced all around Afghanistan at Teacher Training Colleges (TTCs). With support from the