President Ghani encourages domestic industrial growth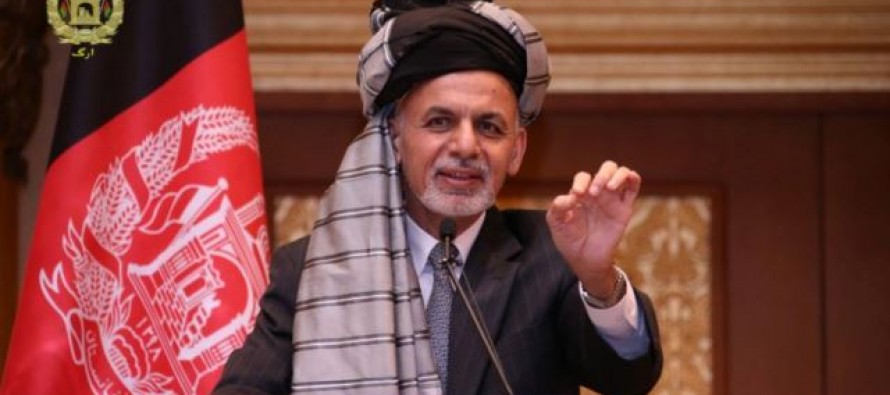 President Ashraf Ghani introduced his much-awaited cabinet nominees to the Parliament on Tuesday and termed economic development, fighting corruption and promoting inclusivity as his cabinet's priorities.
He stressed upon encouraging domestic industrial growth and moving away from relying on donors' support to build the economy and infrastructure.
He called on the key ministries in charge of security for the nation—Ministry of Interior (MoI) and Ministry of Defense (MoD)—to utilize domestic services and products in order to help stimulate economic growth.
"The ministries of defense and interior are obliged to use domestic products—from shoes to food and any other goods needed. From now on, every contract will be evaluated by me before it goes to these ministries," said President Ghani.
His comments are in light of the fact that the aforementioned ministries maintain two of the largest budgets in the Afghanistan.
Ghani reasoned that if the expenditures of the two ministries on non-strategic supplies are pumped into the economy, it would make a considerable difference.
He called on the representatives to approve bigger budget for the country's ten poorest provinces to reduce poverty and generate jobs.
With regards to combating corruption, President Ghani said every minister should prepare anti-corruption programs.
"Any minister suspected of corruption will be prosecuted. Even if I am suspected, prosecute me."
---
---
Related Articles
The Government of Japan will provide a total amount of USD20,000,000 of grant assistance to Afghanistan through UN-Habitat for its
The US has granted exemption to the development of Chabahar Port along with an attached railway project and Iranian petroleum
With the state of Afghanistan's finances making headlines almost daily in national and international media, last week's Afghan-German Cooperation Media