President Ghani establishes fund for women affected by violence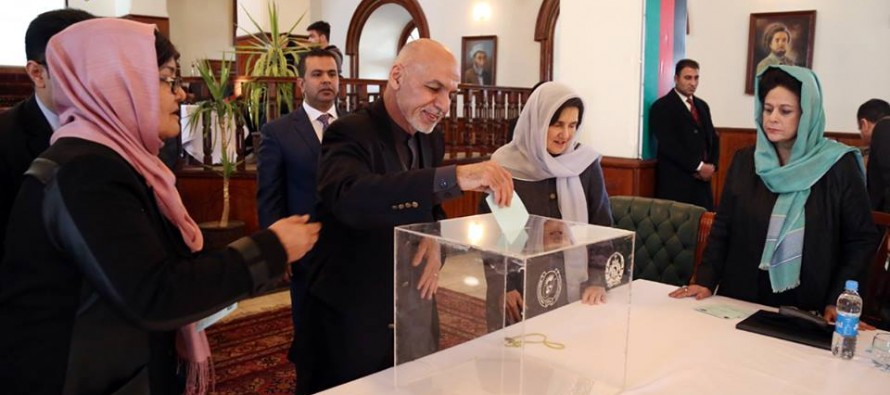 President Ashraf Ghani and First Lady Rula Ghani inaugurated a fund to support women who are victims of violence in Afghanistan on Sunday.
Organized by the Ministry of Women's Affairs, the gathering was attended by second-Vice President Mohammad Sarwar Danish, deputies to CEO Abdullah Abdullah, Ahmadzia Masood, cabinet members, activists of women's rights and other high ranking government officials.
President Ghani contributed his assistance to the fund and announced that cabinet members had pledged to give 15% of their one month salary.
He emphasized that women are entitled to their legal and religious rights.
First Lady Rola Ghani, Minister of Women's Affairs Dilbar Nazari and women's rights activists hailed the fund as an important step for supporting women victims of violence.
---
Related Articles
The income of Torghondi dry port in western Herat province has increased twofold over the past four months compared to
As Afghanistan struggles with growing numbers of returnees from Pakistan and people displaced internally by conflict, the World Food Program
Private telecom company Etisalat Afghanistan will launch Afghanistan's first 3G network after signing an agreement with the Afghan government on