President Ghani fails to deliver his pre-poll pledges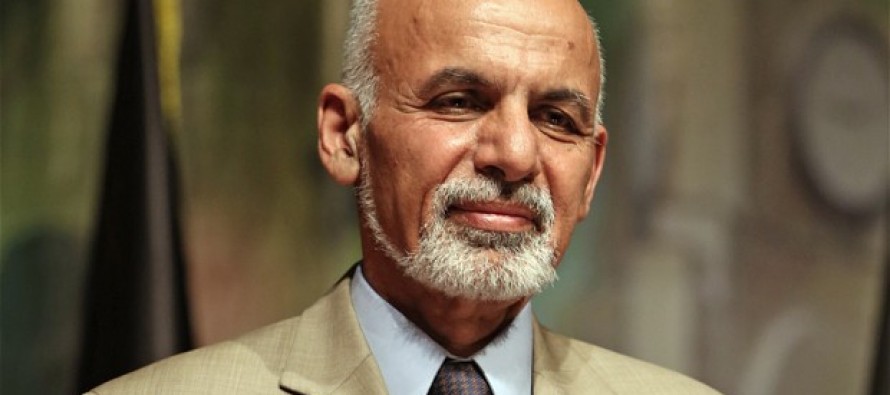 President Ashraf Ghani's motto before elections was a comprehensive economic reform strategy for the nation aimed at alleviating poverty and boosting employment.
Afghanistan is presently facing an unemployment rate of 40%, which is much higher compared to 25% before the formation of the National Unity Government (NUG).
A number of economic analysts have slammed President Ghani's administration for failing to fulfill its pre-poll pledges.
The past few months Afghanistan saw a high exodus of young Afghans to Europe in search of a better life.
The following promises concerning the economic sector were made by President Ghani during his campaign.
Asphalt a two-lane road from Kandahar to Uruzgan provinces.
Create offices for responsible city planning to handle the rapid growth of Afghanistan's cities, with a priority given to Kabul
Create a secure environment for the construction Salma Dam in Herat Province.
Develop and enforce women-friendly labor laws and employment policies in both the government and private sector.
Universities will be turned into state-owned enterprises to generate income.
Establish official custom offices in all the border provinces to legally handle transit and prevent smuggling.
Each province will be a given specific budget as part of the regular budget that is sent to the national assembly.
Reform the budget schedules so that the national regular budget is set for a two-year cycle and the development budget is for five years.
Work with each production sector to set standards in complete transparency to improve the quality of Afghan goods.
Set up a special office to register new entrepreneurial ventures or inventions so that the rights of entrepreneurs are protected and can be turned into a source of wealth generation.
Ensure that a minimum of 25% of businesses be female-owned in all National Industrial Parks already in use or soon-to-be established.
Promote cotton cultivation and export in Helmand Province
Complete the Herat-Iran railroad.
Repair the Nangarhar Canal and keep water from flowing into the deserts
Develop gas resources in Jawzjan Province.
Complete a railroad from Spin Boldak to the rest of Kandahar Province.
Construct dams including Machalgho Dam in Paktia.
Upgrade Khost Airport into an International Airport.
Connect northern provinces to southern provinces via Bamyan Highway.
Asphalt the Ghulam Khan Road in Khost Province.
Build Gardan Deward highway between Kabul and Herat through Bamyan.
Repair the Kajaki Dam in Helmand.
Launch projects for marketing alternative crops to Poppy.
Improve agricultural water management and irrigation.
Limit Afghans investments in Gulf countries.
Create storage for food grains.
Decrease unemployment rate
Give loans to farmers.
Take steps to eliminate homelessness during 5-year term.
Create a secure environment for private investment and take steps to encourage investment.
Launch a program to train unskilled workers with courses lasting 6 weeks to 6 months.
Ghani's plans to rework Afghanistan's free-falling economy are faced with overwhelming challenges like corruption, insecurity and lack of infrastructure.
The strategy to deal with these challenges are outlined in the 2014 report, "Realizing Self-Reliance", which is prepared by the London Conference on Afghanistan.
---
---
Related Articles
Three development projects of the National Solidarity Program of the Ministry of Rural Rehabilitation and Development (NSP/MRRD) were recently completed
With the installation of a 480kw transformer, 600 families benefit from electricity in Shakardarah district of Kabul. Costing 8mn AFN,
India announced Saturday that majority of agricultural imports from Afghanistan would be exempted of customs duty, in an attempt to