President Ghani highlights importance of Afghanistan for the region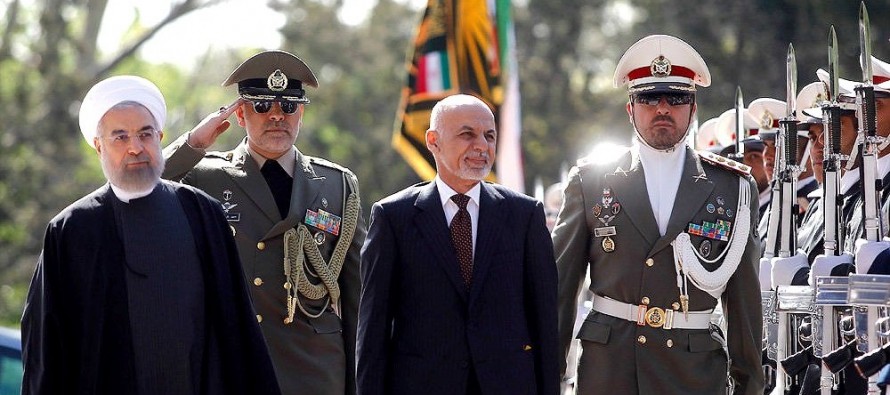 President Ashraf Ghani who is on a two-day cialis tablets foreign official visit in Tehran, Iran called for mutual cooperation to overcome the challenges of the region.
Addressing a meeting with the Iran's Chamber of Commerce, Industries, Mines and Petroleum, he said trade relations of Iran with China, Tajikistan and Uzbekistan through Afghanistan will strengthen the region's economy.
He highlighted Afghanistan's mines, fuel and gas as the key economic sectors of the country and said that Afghanistan would become world's biggest exporter of iron and copper in the upcoming decade.
He said his administration's main goal is to turn Afghanistan into an exporter of foods through effective utilization of water and land.
Afghanistan's negative trade balance has been a major concern for the nation. Currently, the imports are cialis 20 mg thirtyfold more than the export.
President Ghani said given Afghanistan's strategic location, its trade should not be one-sided.
He urged to put an end to illegal trade and establish a fda approved viagra legal and proper transit system so that Afghanistan and the region as a whole sees the true volume of trade that takes place.
He called on the Iranian government for mutual cooperation in order to tackle viagra tablets for sale poverty and unployment that are the main causes of insecurity and instability.
"Poverty and unemployment in the region cannot be eradicated without mutual cooperation. Security and stability will not be ensured until poverty is not addressed in Afghanistan and the region as a whole," he concluded.
---
---
Related Articles
Construction work on two new buildings for District Governor's Office (DGO) and a new Basic Health Centre (BHC) officially began
Work on the construction a new health centre and two irrigation canals has kicked off in Badakhshan province and is
The National Solidarity Program (NSP) has undertaken about 400 welfare projects in Sar-e-Pul province. Work on 208 welfare projects, costing