President Ghani leaves to Turkmenistan to attend the TAPI inaugural ceremony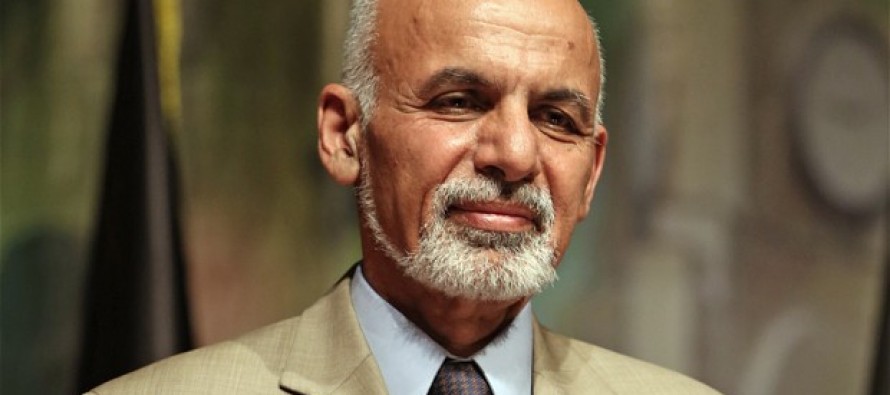 President Ashraf Ghani left to Turkmenistan this morning to attend the inauguration ceremony of the long-awaited Turkmenistan-Afghanistan-Pakistan-India (TAPI) gas pipeline.
Leading a high-level delegation, President Ghani will also participate in the conference organized on neutral policies of international cooperation on peace, pharmacy discounts for levitra security and development in Ashgabat.
The Afghan delegation consists of his Advisor Hamayoun Qayoumi, Ministers Eklil Hakimi, Dawoud viagra pills Shah Saba, Ali Ahmad Osmani, Mohammad Hamayoun Rasa, Asadullah Zamir and other government officials, governors of Herat and Farayab provinces and Presidential Adviser on Middle East affairs.
Turkmenistan's state-run gas company, Turkmengaz, will kick off the construction of the gas pipeline. Turkmengaz was named project consortium leader for TAPI Pipeline Company Limited in August.
TAPI is an important lynchpin in the realization of the New Silk Road in the arena of energy where Afghanistan plays a central role in connecting energy-rich Central Asia to energy-deficient South Asia.
The idea of the pipeline first originated in 1995 when the Turkmenistan and Pakistan leaders signed a Memorandum of Understanding (MoU).
In 1996, the Central Asia Gas Pipeline, Ltd. consortium for construction of a pipeline, led by U.S. oil company Unocal, was formed. On 27 October 1997, the consortium was incorporated in formal signing ceremonies in Ashgabat, Turkmenistan by several international oil companies along with the Government of Turkmenistan. In January 1998, under the Taliban regime, Afghanistan signed an agreement that allowed the proposed project to proceed. After the ousting of the Taliban in 2001 by the US-led foreign forces, the arrangements were invalidated. The new deal was revived in 2002 and received full support from Washington. Despite the ongoing turmoil in Afghanistan, in 2005 the Asian Development Bank financed technical feasibility study. At a donor meeting in 2006 in New Delhi, countries promised to accelerate planning of the pipeline and to help Afghanistan become an energy bridge.
The Afghan government has made several pledges to relieve concerns about the security of TAPI's route. In 2011, when Afghanistan's security situation seemed to be sufficiently stable to revive TAPI under the auspices of ADB, Wahidullah Shahrani, the former Minister of Mines and Industries declared that "This huge project is very important for Afghanistan. Five thousand to seven thousand security forces will be deployed to safeguard the pipeline route."
The project aims to export up to 33 billion cubic meters (bcm) of natural gas per year through a proposed 1,800-kilomter pipeline from the Dauletabad gas field in Turkmenistan along the highway through Herat, Helmand and Kandahar in Afghanistan, to Quetta and Multan in Pakistan, and on to Fazilka in India. The pipeline could become a recipe for long-term stability in Afghanistan by generating revenue for the Afghan government and creating jobs for Afghans in general.
Envisaged to be completed by 2018, the pipeline is expected to produce USD 400mn a year in revenues for Afghanistan. It will further provide an alternative energy source for Afghanistan, which is currently depending on Iran for fuel. In addition to the economic benefits that the project will bring in its wake to the participating countries, it has serious geopolitical implications as well that will further bolster Afghanistan's ties with its neighbors, particularly Pakistan. Pakistan and Afghanistan's tensions over trade and terrorism are profound. The TAPI project will promote positive political and economic interaction between the two neighboring nations by providing an avenue for mutually-beneficial economic cooperation.
---
---
Related Articles
Afghanistan's national utility company, Da Afghanistan Breshna Sherkat (DABS), loses over USD 3.8 million annually in revenue due to failure
The US Special Inspector General for Afghanistan Reconstruction (SIGAR) wrote in its latest report that banning women from working in
 A group of Afghan traders pledged to build cold storage facilities for agricultural products in some districts of Kabul. Due