President Ghani, PM Modi inaugurate Salma Dam today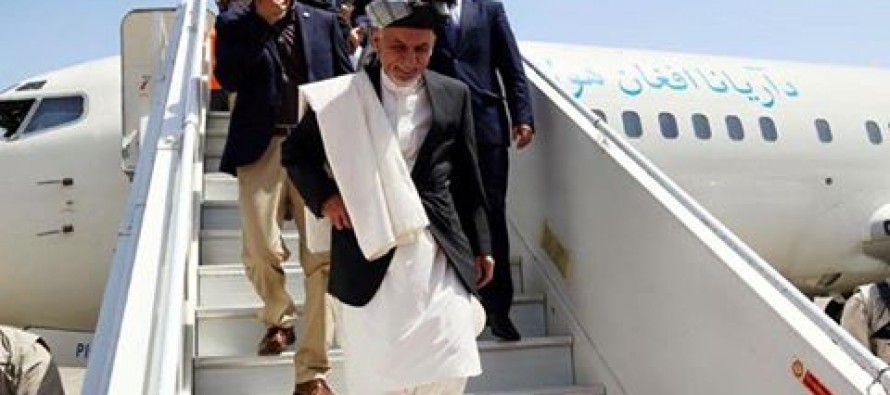 Afghan President Mohammad Ashraf Ghani has arrived in Herat today to inaugurate the much-awaited Salma Dam together with the Indian Prime Minister Narendra Modi.
A spokesman for India's External Affairs Ministry Vikas Swarup had earlier said "Prime Minister and Afghan President Ashraf Ghani will jointly inaugurate the Afghan-India Friendship Dam on June 4, Saturday, in Herat province. The completion of the dam project represents the culmination of work by 1500 Indian and Afghan engineers and other professionals in very difficult conditions."
Dubbed as "Afghan-India friendship dam", Salma Dam envisages generation of 42 MW of electricity and has the potential to irrigate 75,000 hectares of land.
The USD 300mn project has been executed by M/S. WAPCOS, a central public sector unit under the Indian Ministry of Water Resources.
The Salma Dam is one of the two big projects India undertook in Afghanistan, the other being the Parliament building. The dam's completion failed in 2010 due to security issues and logistical constraints.
Modi visited Afghanistan in December 2015 for the inaugurated of the parliament.
---
---
Related Articles
Japan signed a new agreement with the Afghan foreign ministry, pledging over USD 13mn to support development projects in Afghanistan.
Balkh's first Bakery Training Center led by women was inaugurated on Sunday. The centre operates as a bakery as well
A handicraft market for women has been opened in southern Helmand province. Addressing the inaugural ceremony, Deputy Governor Ahmad Masood