President Ghani should review his decision of merging AISA: Afghan Senate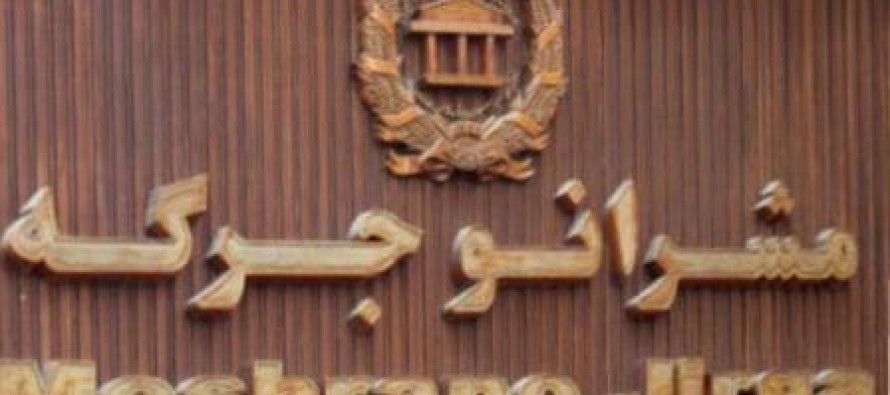 The Meshrano Jirga, the Afghan Senate, demanded President Ashraf Ghani to review his decision of merging the Afghanistan Investment Support Agency (AISA) into the Ministry of Commerce and Industry (MoCI).
Praising AISA's leadership for its efforts in attracting investment, lawmaker Mohammad Alam Ezedyar said the president had been "ill-advised" on AISA and he should review his decision.
Another lawmaker, Safiullah Hashmi, said it was not the "right time" to dissolve AISA as the nation is facing capital flight and rusted investment situation.
Meanwhile, first deputy speaker Farhad Sakhi, insisted that AISA should remain as an independent organ, calling it a demand of all traders.
AISA chief Mohammad Qurban Haqjo also expressed his discontent with president's decision and said that AISA should be recognized as an independent organ like Da Afghanistan Breshna Sherkat (DABS), Afghanistan's national utility company.
He said the merger would have a negative impact on the country's economy.
AISA was recently recognized by the Annual Investment Meeting (AIM) as the best investment support agency in Central Asia.
---
---
Related Articles
The United States Agency for International Development (USAID) Agricultural Credit Enhancement- II (ACE-II) program in collaboration with the Ministry of
The foundation stone of railway station and customs house were laid in Hesar Shahi industrial zone, Nangarhar province. The railway
The Afghan business community leaders have criticized the government for delay in forming the government. President Ashraf Ghani assumed power