President Ghani sets one-week deadline for Kabul bank debtors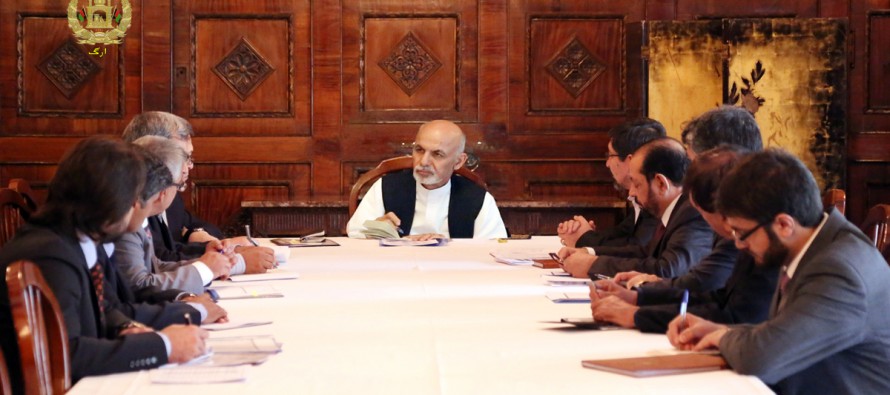 In a meeting with the Kabul Bank Clearance Committee President Ashraf Ghani set a one-week deadline for Kabul Bank debtors who have not paid their debts in the past three months.
The Committee presented its findings for the quarter and reported to President Ghani in the meeting on Monday.
According to the working report of the committee, USD 228 million have been recovered and thirty of the debtors have cleared their debts with ten showing willingness to do so. A number of debtors remain on the run and are on the wanted list of the Interpol.
Members of the Kabul Bank Clearance Committee stressed that according to the decision by a court in the United Arab Emirates concerning the case of Kabul Bank, all existing properties of the debtors will be returned to the government of Afghanistan.
President Ghani stressed that debtors would be banned from leaving the country and referred to the Office of the Attorney General for prosecution, if they failed to clear their accounts within the deadline.
The Kabul Bank Clearance Committee was formed three months ago under a presidential decree to expedite inquiry into the Kabul Bank scandal based on specific procedures.
---
---
Related Articles
With the reducing amount of trade between Afghanistan and Iran, Afghanistan Chamber of Commerce and Industries (ACCI) said they are
The Seventh Regional Economic Cooperation Conference (RECCA VII) ministerial meeting is scheduled on November 14-15, 2017 in Ashgabat-Turkmenistan. Political and
The Ministry of Public Health has refuted all the charges lodged against them in the report by the Special Inspector