President Ghani terminates two chromite deals in Logar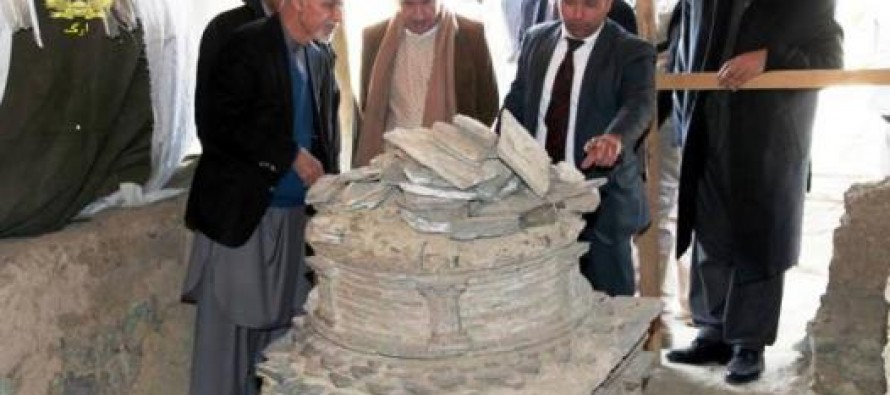 President Ashraf Ghani scrapped two chromite extraction contracts during his surprise visit to Logar.
The contracts were signed with two foreign mining companies involved in extraction of chromite in central Logar province.
According to Pajhwok Afghan News (PAN), the reasons behind the termination is not clear.
President Ghani has emphasized time after time on better utilization of Afghanistan's minerals and regarded them as substantial factors for job creation and security improvement.
Meanwhile, a statement issued by the Presidential Palace said President Ghani had directed security personnel to enhance coordination among them to enhance security at the Mes Aynak site, which is one of the world's biggest cooper site.
The USD 3bn contract for extraction of copper in Mes Aynak was awarded to MCC, a Chinese firm, in 2007. However, extraction work on the site has been hindered due to security reasons.
Afghanistan and China are working to strengthen ties in the spheres of security, economy, education and trade.
In his first visit to China as president, Afghanistan signed four Memorandum of Understandings (MoU) with China on ease of political visa arrangement, China's humanitarian assistance to Afghanistan, and economic and technical cooperation between the two nations.
President Ghani also explored the heritage sites of Mes Aynak and called on the Ministry of Information and Culture to take necessary steps in preservation and protection of historic objects.
---
---
Related Articles
The inauguration of a new building for the Department of Public Work was held in central Uruzgan province on Sunday.
Iran wants to invest in Sangan iron ore mine of Herat province, located in bordering areas between Afghanistan and Iran.
As many as 8 cold storages are going to be established in Kabul, Kandahar, Balkh, Kunduz, Nangarhar and Herat provinces.