President Ghani's serious commitment to combat corruption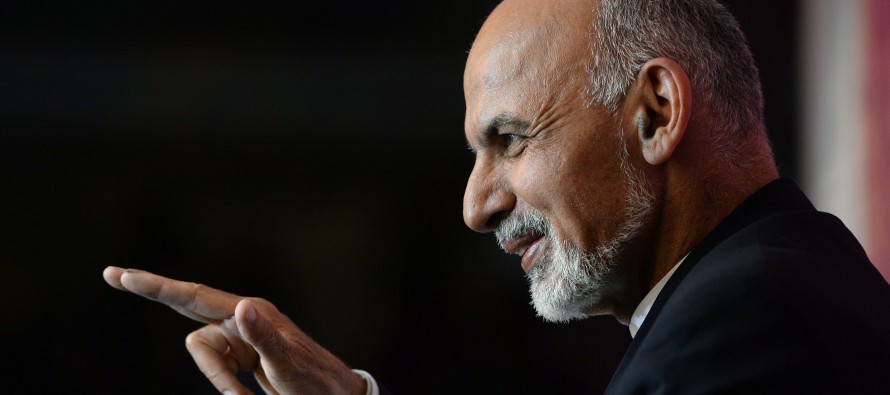 When President Ashraf Ghani took over the Afghan government after Hamid Karzai, he was faced with empty coffers, a fragile economy, aggressive insurgecy and a widespread corruption.
He announced curbing corruption as one of his top priorities and insisted that graft would not be tolerated under his rule.
In his first week in the office, he issued a decree to reopen the Kabul Bank Scandal. Known as the "Ponzi Scheme", the Kabul Bank scandal involved transfer of about USD 900mn to 19 individuals and companies, including the Bank's shareholders and relatives of prominent Afghan politicians.
Two former heads of the bank were sentence as a result of the decree, and the country is still in the process of collecting the lost money.
Preempting further banking crisis, he personally reviewed the audit reports of every single bank and had meetings with them in his first month of presidency.
His second attempt at fighting corruption was ordering a probe into potential procurement fraud surrounding a major fuel contract of the Afghan Ministry of Defense.
According to sources, a controversial fuel contract worth over USD 800mn for the Afghan army was signed weeks before President Ghani's presidency.
Ghani ordered an investigation which resulted in the finding of massive rigging. He canceled the contract and ordered a team of investigators to probe further into the contract. 17 senior people in the Ministry were suspended.
"This is about donor confidence," Wall Street Journal quotes US Army Maj. Gen.Todd Semonite, who oversees spending for the Afghan army and police. "If it's money going to the Afghan government, it's absolutely critical for us that we are getting our dollars' value," he said. "If someone is not watching over the use of the funds and making sure there are controls and processes that make the funds go in the right places, the international community will not give as much money."
He established a national procurement board, which he chairs himself, to review every single contract.
"Every single contract in this government is being reviewed every Saturday whether it takes 3 hours 4 hours or 5 hours. And we are finding an enormous misallocation of resources, lack of compliance with laws and others, and it is going to take that kind of focus, probably for two years. I have to chair this to build the systems," said President Ghani in an interview with a delegation of Western Journalists and Media Opinion Leaders on 10 May 2015.
According to reports, more than USD 20mn has been saved in the last six months as a result of the creation of the national procurement board.
President Ghani has won confidence of the international allies whose support is conditional upon the Afghan government's efforts towards combating corruption.
We are yet to see how Ghani will put his theories of 'fixing a failed state' into practice.
---
Related Articles
In a meeting on Tuesday, Deputy Chief Executive Officer (CEO) of Afghanistan Chamber of Commerce and Industry (ACCI), Abdul Qadir
The Asian Development Bank (ADB) has appointed Indonesia's Samuel Tumiwa as new Country Director for Afghanistan. According to a statement
The Independent Joint Anti-Corruption Monitoring and Evaluation Committee criticized the special tribunal's verdict handed down to the defendants of the