President Karzai declares support for Afghan banks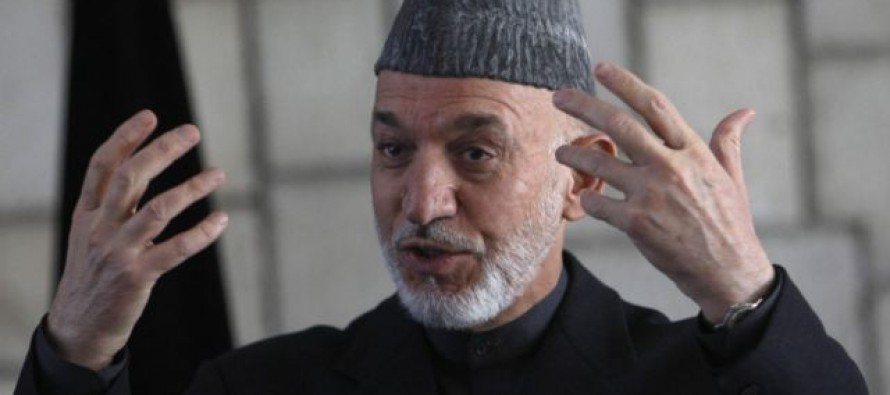 President Hamid Karzai conferred on the challenges facing the Afghan banks at a meeting attended by concerned ministers, chairman of the Central Bank and heads of the private banks.
The meeting came after China announced halting financial transactions with Afghan commercial banks.
President Karzai declared support for the Afghan banks and reassured that the Afghan government remained committed in strengthening the country's banking sector.
He called on the banks to carry out financial affairs in a transparent manner and said the government would in return take all necessary strides for supporting the banks to ensure investment continues and the economy revives.
"The Anti-Laundering Laws would be approved and ratified soon if the laws are in the interests of the country," said President Karzai.
The Afghan Lower House committees will vote on the Anti-Money Laundering and Financing Terrorism Prevention Laws next Wednesday.
After approval from the Lower House, the Laws would be submitted to the Senate to decide whether or not to send it on to President Hamid Karzai for ratification or send it back to the Lower House for further amendments.
The passing of the Law has become a top priority of the Parliament as Afghanistan has been warned by the Financial Action Task Force (FATF) on Money Laundering, an international body that sets standards on how countries combat money laundering, for failing to pass key measures on curbing money laundering.
The threat from FATF is close to becoming real if the laws are not passed in time. The FATF is due to announce its decision on Afghanistan's blacklisting in the 20 days.
---
---
Related Articles
Afghanistan's meteorological department said it needs sophisticated technologies for a precise weather forecasting in accordance to the international standards. According
India is currently negotiating the rate of natural gas supply at Chabahar port with Iran. Iran has offered a rate
In an exclusive interview with the Pajhwok Afghan News (PAN), Kandahar Mayor Mohammad Omar Omar said Kandahar needed 300km roads