President Karzai seeks citizens' participation in making Afghanistan green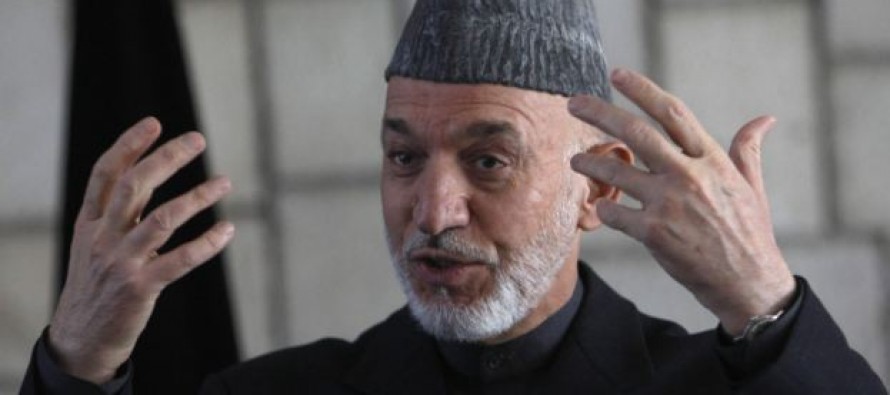 Ahead of the arrival of the new spring season, President Hamid Karzai asked citizens to focus on the growth of vegetables, orchards, forests and agricultural lands.
He urged the citizens and farmers to make more efforts in keeping Afghanistan green by planting and preserving plants.
"This year God blessed us with plenty of rain and snow, and I am hopeful to see a beautiful spring. I expect our farmers to grow more crops and our gardeners to expand their gardens. I request every citizen to participate in planting trees to help make Afghanistan green."
Lately, the Kabul Municipality made planting compulsory on the shopkeepers and has warned them that their omission would result in fines.
Several government and non-governmental organizations have played a role in tree plantation in Afghanistan in the past decade.
However, President Hamid Karzai said their efforts are insufficient and asked for more steps to be taken.
He emphasized that residential buildings must not be built on agricultural lands.
"Reduction in forests and agricultural lands has crippled the economy and has put our environment at stake. Residential buildings must not be built on agricultural lands."
Meanwhile, some people have complained that although government officials plant millions of seedlings every year, they do not pay attention to the irrigation and protection of these plants.
On the other hand, the officials urged people to play their part as well in protecting the plants.
---
---
Related Articles
The first fish production and breeding farm with a total value of two hundred thousand Afghanis was established in Dara
Afghan saffron once again wins the the number rank in the world for its taste among dozens of countries. The
The Khyber Pakhtunkhwa (KP) has announced its decision of imposing one percent tax on Afghan transit trade goods that would