President Karzai visits construction site of the new parliament building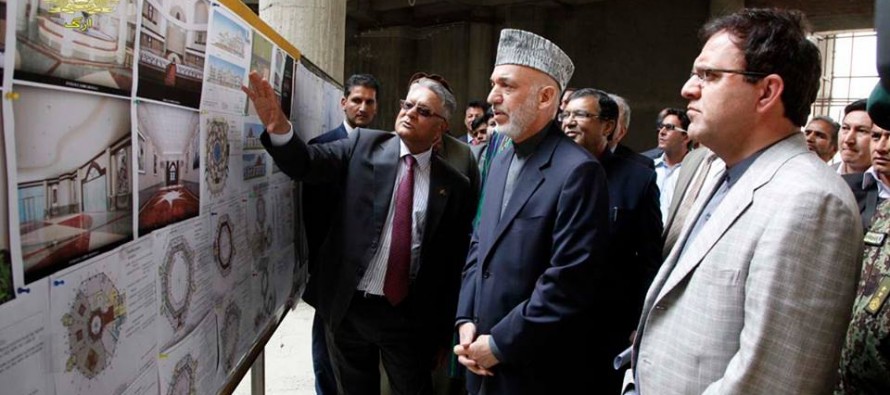 President Hamid Karzai along with speakers of the House of Representatives and the Senate and Ministers of Finance, Urban Development and Public Works visited the construction site of the new parliament building.
The construction of the new parliament building is one of the two ambitious projects of India in war-torn Afghanistan, the other being the Salma Dam project.
According to sources, work on the Parliament building project was on its full swing and would be handed over to the Afghan authorities by mid-2014.
The foundation stone of the structure was laid in August 2005; however, it took almost four years to comment the construction.
The long delay has led the cost of the project to escalate from Rs. 300 to Rs. 700 crores.
---
---
Related Articles
Leaders from the Ministry of Higher Education and Kabul Polytechnic University celebrated the graduation of the first 28 graduates, including
The World Trade Organization (WTO) formally adopted Afghanistan's terms of accession into the renowned multilateral trading organization at the WTO's
The construction work of Kandahar cricket stadium was officially inaugurated on Monday with financial collaboration from the government of India.