President Karzai visits construction site of the new parliament building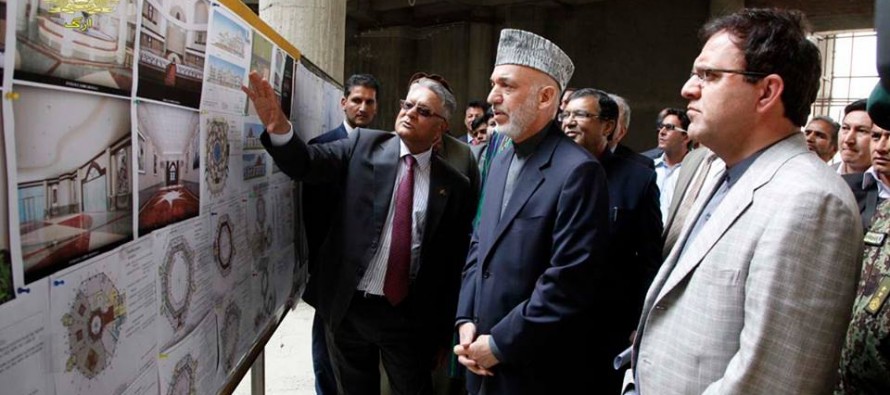 President Hamid Karzai along with speakers of the House of Representatives and the Senate and Ministers of Finance, Urban Development and Public Works visited the construction site buy cheap viagra online uk of the new parliament building.
The construction of the new parliament building is one of the two ambitious projects of India in war-torn Afghanistan, the other being the Salma Dam project.
According to sources, work buy cialis low price on the Parliament building project was on its full swing and would be handed over to the Afghan authorities by mid-2014.
The foundation stone of the structure was laid in August 2005; however, it took almost four years to comment the construction.
The long delay has led the cost of the project to escalate from Rs. 300 to Rs. 700 crores.
---
---
Related Articles
By David Zucchino, Los Angeles Times In the pale gray twilight of late autumn, a sharp wind slaps at the
The result of a study conducted by the Afghanistan Research and Evaluation Unit (AREU) with the financial support of the
Afghan Ministry of Rural Rehabilitation and Development (MRRD) executed 33 welfare projects in consultation with 66 local development councils in