Price of flour dips, other commodities remain unchanged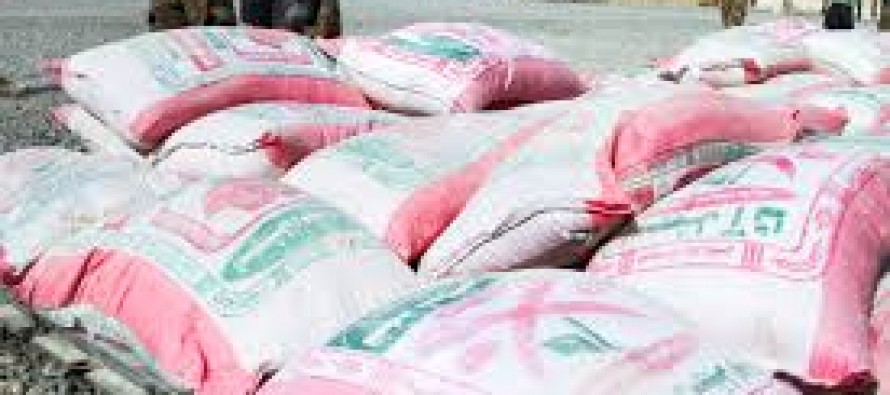 (Pajhwok Afghan News Weekly Price Report) The prices of flour have dipped while those of other essential daily-use commodities remained unchanged during the outgoing week in generic viagra online pharmacy Kabul, market sources said on Thursday.
Fazal Rahman, head of the Food Traders' Union, said the price of a 50kg bag of Pakistani flour has downed from 1,440  AFN to 1,350 AFN.
He linked reduction of flour prices to wheat crops production cialis or levitra which is best season in Pakistan.
The prices of other food items remained steady as a 50kg bag of Pakistani sugar was being sold at the rate of 1,550 AFN, 24kg of rice 1,800 AFN, 5liter of Momin oil 380 AFN, 1kg black African tea 210 AFN and the same amount of green Vietnam tea 180 AFN, same rates as of last week, Rahman added.
But a retailer in the Kart-i-Seh area of Kabul, Khan Ali, sold a 49-kg bag of flour for 1,500 AFN, a 50-kg sack of sugar 1,850 AFN and a 49-kg generic propecia for sale bag of rice for 2,100 AFN.
He sold a 5-kg tin of Momin ghee for 320 AFN, a kilo of African black tea for 270 AFN and the same quantity of Vietnam green tea for 2300 AFN — higher than wholesale prices.
A filling station official in the Wazirabad locality, Abdul Saboor, said one liter of diesel and patrol each cost 58 AFN, registering no change.
Abdullah, a liquefied gas seller in Taimani, sold one kilo of the commodity for 48 AFN.
Abdul Baseer, a jeweler in the Lycée Maryam neighborhood, said one gram of Arabian gold sold for 2,000 AFN and the same quantity of the Iranian variety for 1,700 AFN.
Moneychanger Ahmad Shah said the buying rate of one US dollar was 57.15 AFN, while 1,000 Pakistani rupees accounted for 571 AFN. Last week's exchange value of the dollar stood at 57.30 AFN and 1,000 Pakistani rupees at 553 AFN.
---
---
Related Articles
The Afghan Senate has approved a law that regulates wedding prices in the country. The "Wedding Law" was passed by
This week, a new agreement set to modernize Afghanistan's Oustad-Shagerdi or traditional apprenticeship system was signed between Assif Nang, Deputy
Russia's inflation is estimated to hit about 11.4% in 2014, as rouble continues to plunge. Consumer prices rose 2.6% in