Price of food goes down, fuel, gold prices up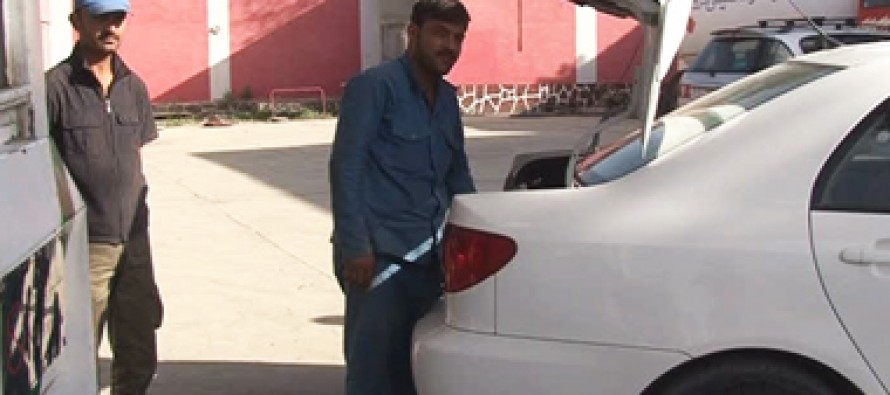 (Pajhwok Afghan News Weekly Price Report)
Prices of petroleum products, liquefied gas and gold edged up in Kabul markets during the outgoing week, when rates of rice and ghee decreased, dealers said on Thursday.
One gram of Arabian gold cost 2,200 AFN against its last week's rate of 2,100 AFN and the same quantity of the Iranian variety priced at 1800 AFN against the previous 1700 AFN, a dealer, Abdul Basir told Pajhwok Afghan News.
Similarly, one litre of petrol was sold for 64 AFN against the last week's price of 63 and one liter of diesel for 64 AFN against 63 AFN last week, a filling station worker at the Wazirabad area said.
A Kolola Pushta-based gas dealer Mohammad Sharif said Thursday's price of a kilo of liquefied gas stood at 50 AFN while the same was sold for 47 AFN last week.
Both dealers linked the surge in fuel prices to cut in their imports to the country.
However, prices of some essential daily-use commodities either decreased or stayed stable.
A 24-kg bag of best quality rice cost 1850 AFN against its last week's rate of 1800 AFN and a 20 AFN cut was observed in the price of a 5-litre tin of Momin Ghee and was sold for 400 AFN against 420 AFN last week, according to Fazlur Rahman, the food traders' union head.
Similarly, a 50-kg sack of Pakistani sugar cost 1750 AFN, 49kg of Pakistani flour 1300 AFN, a kg of Indonesian green tea 175 AFN and a kg of African black tea 210 AFN.
---
---
Related Articles
Thailand's economy recovery exceeded expectations in the last three months of 2012, growing at 18.9% in the October-December period, while
The Afghan government approved a Fiber Optics related project worth USD 383mn at the latest meeting of the National Procurement
Pakistan resumed construction on the dualization of the Torkham-Jalalabad highway, which was halted for the past three years due to