Price of fuel down, gold up in Kabul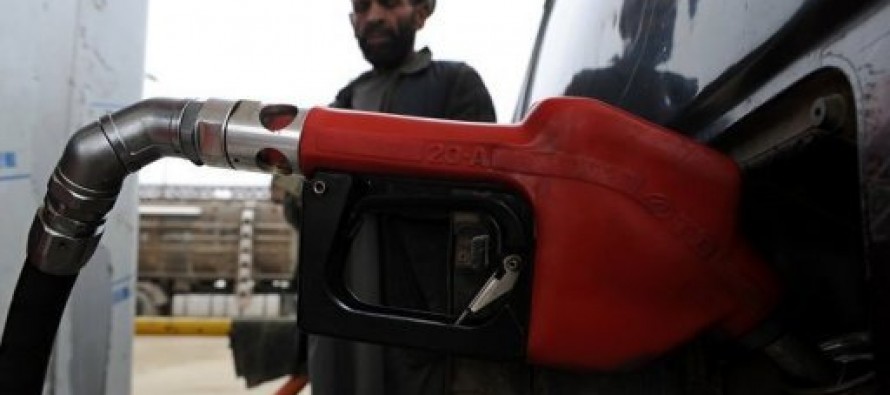 (Pajhwok Afghan News Weekly Price Report) Gold prices increased, fuel decreased and other daily-use commodity rates stayed unchanged during the outgoing week in Kabul, retailers said on Thursday.
Abdul Basir, a jeweler in the Lycee-i-Maryam neighborhood, told Pajhwok Afghan News the price of one gram of Arabian gold rose from 2,100 AFN ($37) to 2,200 AFN and the Iranian variety from 1,750 AFN to 1,800 AFN.
One liter of diesel edged down from last week's price of 64 AFN to 63 AFN, and the same quantity of petrol fell from 60 AFN to 58 AFN, said a filling station worker in the Wazirabad area, Abdul Hadi.
A kilogram of liquefied gas sold for 50 AFN, the same rate as last week, said Mohammad Sharif, a dealer in Kolola Pushta neighborhood.
Food prices saw no change, as a 50-kilogram bag of Pakistani sugar sold for 1,700 AFN, a 49-kg sack of flour for 1220 AFN and a 24-kg bag of rice for 1,700 AFN.
Haji Fazal Rahman, the Food Traders' Union head,  said a 5-kg tin of Momin ghee cost 400 AFN, a kilo of African black tea 210 AFN and the same quantity of Indonesian green tea 175 AFN.
But wholesale prices varied from retail rates in some parts of the city. Khan Ali, a shopkeeper in the Karta-i-Seh locality, sold a 24-kg sack of Pakistani rice for 2,200 AFN and 50-kg bag of sugar for 2,000 AFN, 49 kilograms of flour for 1,280 AFN.
He sold a 5-kg tin of ghee for 460 AFN, a kilo of black African team for 270 AFN and the same quantity of Indonesian green tea for 230 AFN.
Moneychanger Ahmad Shah said the buying rate of a US dollar was 57 AFN, while 1,000 Pakistani rupees accounted for 545 AFN. Last week's exchange value of the dollar stood at 57.50 AFN and 1,000 Pakistani rupees at 5,50 AFN.
---
---
Related Articles
Afghanistan's social media provider, Paywast, received the Special Mention Award at the mBillionth event in New Delhi, India. The trophy
PANJWAI DISTRICT, Afghanistan – More than 50 local villagers and district elders attended a school opening ceremony in Belambai village,
The Independent Joint Anti-Corruption Monitoring and Evaluation Committee criticized the special tribunal's verdict handed down to the defendants of the